Using Partnerships for Better eLearning
When you work with an outside firm on your eLearning efforts, if you (and they) play the cards right, you may get even more than the talents of two organizations. Over the years, Illumina has built a strong set of complementary partnerships, to add capabilities for clients' benefit. This post offers insight into Illumina's partnering philosophy, gives some specific examples, describes how they help client projects, and provides pointers for you to gauge whether your own partnerships will deliver what you're hoping for.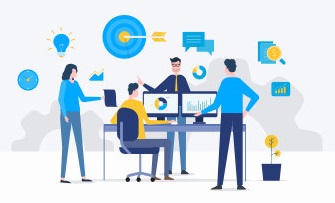 What Does Partnering Look Like?
Some words on the "why" and "what" of partnering. First, partnering starts with a clear-eyed evaluation of your own capabilities and preferences – what does your company do? what do you do well? and where do you need the contributions of other companies? Let's take a look at one basic example from Illumina's experience. We don't have translators on staff. And when a project includes multi-language deliverables, we need to draw from outside resources. For a requirement like this that comes up repeatedly, it makes sense to engage regularly with an organization focused explicitly on translation and localization, and learn how to work effectively with them, rather than trying to build up that capability within Illumina or do it piecemeal with individual contractors.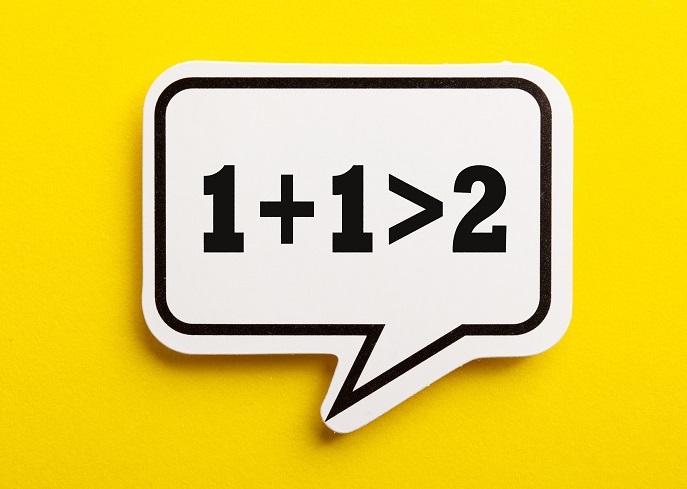 A second cornerstone question is how does a partnership differ from a client-vendor relationship? When Illumina considers a partnership, it's more than "what does it cost, and when can it be delivered?" Though the boundary between partnership and client-vendor is admittedly a little gray, to Illumina a partnership really means working to understand one another's objectives, preferred style of operation, future directions and more. Perhaps more importantly, it also means being willing to be flexible and proactive, and investing in the relationship to help your partner achieve their goals. (Not coincidentally, that's how Illumina thinks about and approaches its activities with clients, too.)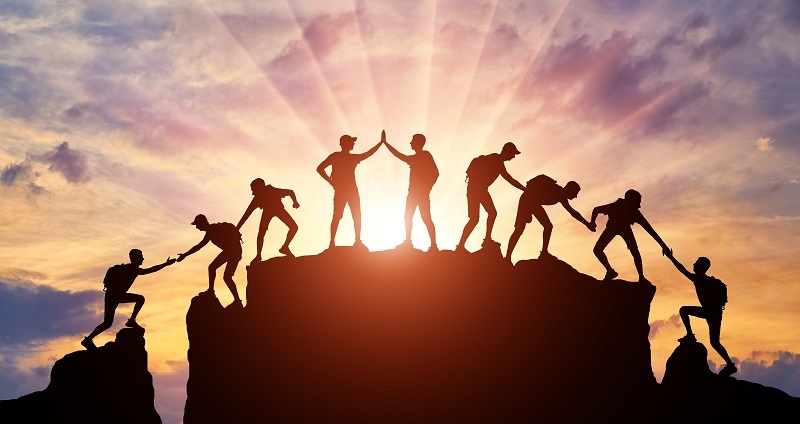 Now let's look at a few of Illumina's partnerships, and what they bring for clients. Sometimes Illumina establishes a relationship for the partner's subject matter expertise in an area that's valuable for Illumina clients. Illumina has been working with IBIS Consulting Group, a world leader in organizational diversity, equity, and inclusion, for more than a decade. IBIS' knowledge in their field – coupled with Illumina's design and technical expertise – has led to a number of award-winning courses in diversity and inclusion and unconscious bias that have helped many clients achieve their goals in these areas.
Illumina's work with the Accessibility Services team at the Carroll Center for the Blind exemplifies another partnership based on deep subject matter expertise. Broadening from their initial work with the visually impaired, the Carroll Center is Illumina's partner for ensuring accessibility for learners with a variety of conditions. The Carroll Center has provided awareness workshops for Illumina's staff and for our clients, evaluated Illumina's approaches to achieving accessibility, and conducted formal Section 508/WCAG compliance testing and validation of Illumina developed courses. Their knowledge and the partnership have made it possible for Illumina to deliver the best possible learning experience to users with a wide range of abilities.
While the partnerships with IBIS and the Carroll Center add subject knowledge that Illumina doesn't have, some other partnerships expand on capabilities that Illumina does have. For example, our staff has planned and executed video and photo shoots for projects, but we also have longstanding partnerships that we can draw on if a client's needs are more extensive, or if our resources are already assigned to other projects. Similarly, Illumina's own staff has considerable animation capabilities, but we've also worked with a partner for more specialized animation requirements. And finally, sometimes the extension of Illumina's capabilities can be important for large-scale requirements, to be able to undertake large projects in a shorter period of time than would be possible using only Illumina's own staff. We've been working with a large offshore eLearning production company for seven years, on selected projects. For example, our offshore partner helped us convert and reformat a library of more than 100 courses in 60 days for one client, and quickly develop translated versions of a 10-course set in 10 languages for another client.
In most of the examples we've mentioned up to this point, partner collaboration starts when Illumina determines that a client's needs require the additional talent of another organization. We also have significant partnership relationships where the partner draws on Illumina capabilities for their own clients. For example, we've worked for many years with a number of major government consulting firms and NGOs. These firms have broad experience in social and governmental policy, and call on Illumina for design and development for particular projects where eLearning is a component of what their client needs. Because these firms know our capabilities and expertise, we're often brought in during the proposal stage. Partnerships like these have led to joint development of eLearning programs for the US Department of Education, New York State Department of Education, US Veterans Administration, Environmental Protection Agency, Centers for Medicare and Medicaid Services, and World Health Organization, among others.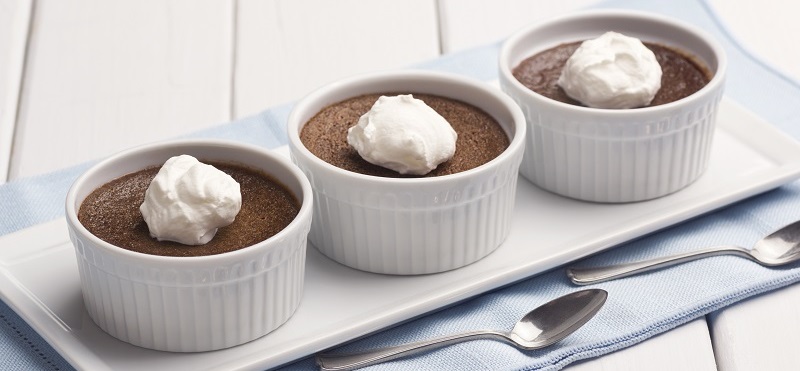 The Proof is in the Pudding – How Do You Know the Partnership Will Be Tasty?
With this understanding of the potential benefits of partnerships, how do you know that the theoretical value of the combined organizational effort will materialize into results for you? We've all seen examples where multiple organizations appear uncoordinated, or worse, point fingers at each other.
Here are some practical indicators that we suggest you consider, whether you're evaluating partnering with Illumina or another partnership of your own:
Track record – Have the organizations already worked together? For how long? On just one or a couple projects, or for years? (Of course, remember that every great partnership did have to start with a first project.)
Single point of contact – Is there one person you can ultimately turn to with any questions or concerns? Illumina always sets it up that way for any client engagement that it leads.
Responsibility – Is responsibility always clear? When Illumina brings in one or more partners for a client project it leads, we remain ultimately responsible for all aspects of the project we're undertaking, whether it's our own staff doing the work or it's our partner doing it.
Single contract – Ideally, you should only require a single contract, although occasionally there are reasons for a separate contract for certain aspects. For example, in some cases where Illumina deploys a learning management system or portal on a hosted infrastructure, our client may wish to contract that piece directly with the hosting provider.
Role clarity – Can you understand clearly who will be doing which tasks? Sometimes, you may not need to, since Illumina will be coordinating everything "behind the scenes," but particularly if you'll be working directly with the partner(s), it's important for this to be clear and understood.
Shared practices and systems – Do the partners use common approaches and systems, or are there differing or multiple systems and approaches? For example, it would be hard to work smoothly and effectively if there are multiple project management/scheduling systems, or multiple document repositories for different project files and assets.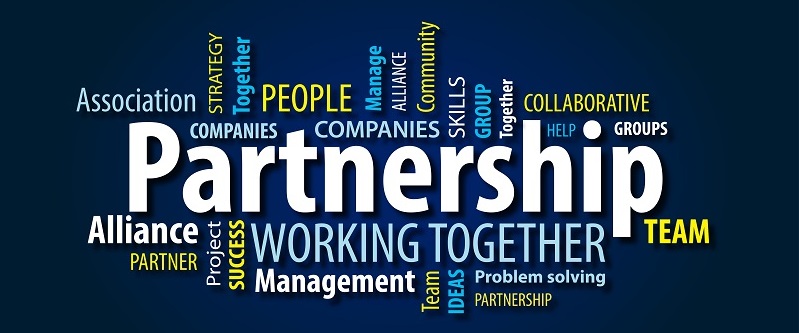 The Sum is Greater Than Its Parts
At Illumina, we've seen a lot of advantages to working with other organizations as long-term partners, rather than a transactional client-vendor relationship:
Better combination of expertise
More flexibility
Better meshing of culture
Greater use of each other's resources and capabilities
Established, smoother joint operations
We feel that, in turn, this provides more value for clients. In summary, when you select and work with an outside eLearning firm, look at it as an opportunity to benefit not only from that firm, but from their entire partner network!