August 2020 Newsletter: See What's Been Up at Illumina this Summer
Regards to Our Colleagues, Friends and Families
The Illumina Interactive team continues to be productive working remotely, and our families and friends have all been doing well these past few months, with fairly minimal personal impact from COVID-19. But we know that's not the case with everyone, and we'd like to extend our warm wishes to all our colleagues and their families and friends as the country continues to move through these unprecedented times.
We hope you're all staying safe and healthy, and that you're able to continue with your work effectively.
Lots of Buzz About New Illumina Services
On July 10th, Illumina Interactive launched a new application for the Center for Information and Study on Clinical Research Participation (CISCRP). CISCRP had a set of in-person health events scheduled in 2020, and feared they would have to cancel them all due to the pandemic. Illumina helped CISCRP envision an exciting virtual event for their participants, sponsors, and exhibitors.
Illumina created an engaging interactive virtual reality health fair for CISCRP's "AWARE for All-Chicago" – developed using the VR authoring tool, CenarioVR, that became an Elearning Brothers product through their recent acquisition of Trivantis. Illumina had been working with CenarioVR for over a year and was able to build the site from soup to nuts in just 5 weeks with almost 30 sponsor and exhibitor booths, videos and more.
Contact us at info@illumina-interactive.com if you'd like to see a demo or discuss your events!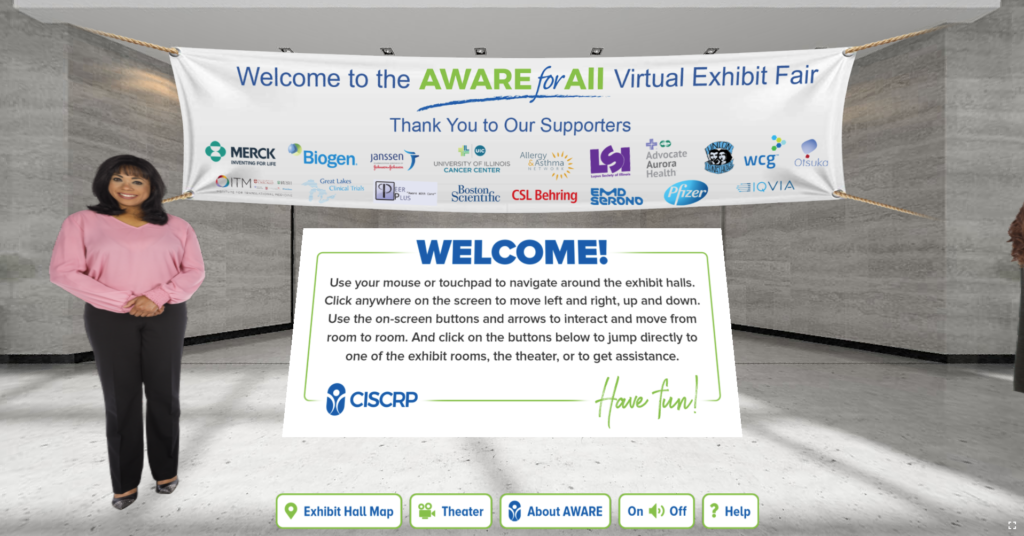 Elearning Brothers just featured the application in one of its Elearning Success Stories case studies (https://elearningbrothers.com/testimonials/), and on August 27, Illumina's President, Michael Getz, will deliver a webinar in Elearning Brothers' "How To" series about the AWARE for All VR health fair application and use of CenarioVR.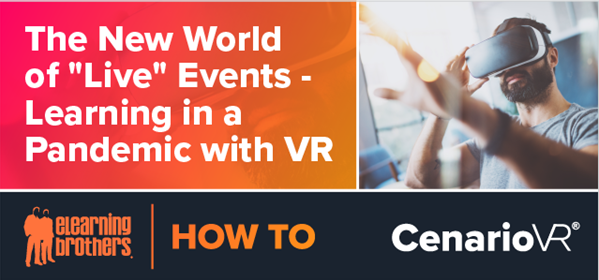 For more information and to register, visit https://elearningbrothers.com/event/the-new-world-of-live-events-learning-in-a-pandemic-with-vr/.
New Staff at Illumina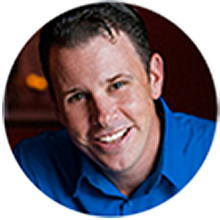 At the beginning of August, the team at Illumina welcomed our new Director of Sales & Marketing, Mike Mathews.
Mike is a national award-winning director of sales and marketing, creative director, and high-level business consultant with an exemplary track record of success in growing businesses and delivering exceptional results to the clients and organizations he's had the privilege to serve. His skillset uniquely combines business-savvy and creative acumen. Over the last 25 years, in addition to driving business success, he has helmed agency and tech-company creative departments, produced countless visually-captivating videos, websites and collateral for customers while simultaneously assisting many of those very same customers in successfully deploying those elements and driving their own business success. It is this acute understanding of creative design and production that allows Mike to serve his Illumina customers extraordinarily well from project inception to completion.
Mike's talents and work have been recognized by Shane Byers, former VP of Sales for Tony Robbins' Business Breakthrough International who has regularly referred to Mike as "a marketing savant and easily a Top 10% Salesperson – if not in the 1%."
Mike will be instrumental in helping Illumina reach and serve new customers! More about Mike here!
Two New Public Education Programs Launched by Illumina Content Partners
Oftentimes, Illumina's projects are executed for a particular client, and only that client sees the course. Two recently finished projects actually produced courses for public consumption, giving Illumina the opportunity to share the results with everyone.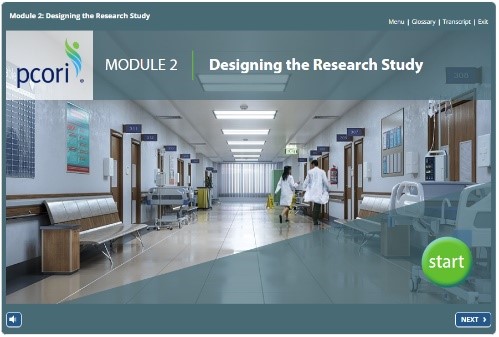 Illumina just completed development on an important online learning program with the American Institutes for Research entitled "Research Fundamentals" for PCORI, the Patient-Centered Outcomes Research Institute. PCORI launched this free online training for those who are new to health research and want to learn more about the research process. "Research Fundamentals" is a self-paced, on-demand training that uses plain language to describe patient-centered outcomes research and can help everyone, regardless of experience, engage and contribute with confidence.
View the course at https://www.pcori.org/engagement/research-fundamentals.
And at the end of July, Illumina also completed work on a major project with Education Development Center – a free self-paced online course entitled "Creating and Using Performance Assessments – An Online Course for Practitioners" for the U.S. Department of Education's Regional Educational Laboratory Northeast & Islands.

The course provides educators across the U.S. with detailed information on performance assessment. Through five 30-minute modules, practitioners, instructional leaders, and administrators learn foundational concepts of assessment literacy and how to develop, score, and use performance assessments.
The course is available at https://ies.ed.gov/ncee/edlabs/regions/northeast/onlinetraining/.
Upcoming Conferences & Webinars
Feel free to register for Michael Getz's webinar in Elearning Brothers' "How To" series about the AWARE for All VR health fair application and use of CenarioVR. Visit https://elearningbrothers.com/event/the-new-world-of-live-events-learning-in-a-pandemic-with-vr/.