Learning & Content Management System Integration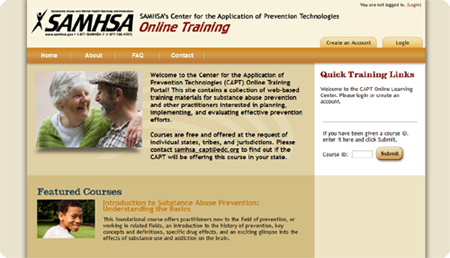 For most learning initiatives, organizations need a learning management system, or LMS, to access and manage their e-learning courses. An effective LMS tracks employee and user experience and mastery of knowledge and skills. Whether you already have a suitable LMS in place or need one as part of your project, Illumina can help. We always ask the right questions up front in order to determine the best solution.
Integrating Courseware with Your Existing LMS
We've developed courseware that has been successfully deployed on a wide variety of learning management systems and platforms, including SuccessFactors/Plateau, Saba, SumTotal, Moodle, Drupal, Blackboard, Adobe Connect, Articulate Online, Oracle LMS, SkillSoft, Cornerstone, Sharepoint, and many others.
These integrations use AICC, SCORM (1.2 or 2004) or the new xAPI (Experience/Tin Can) standards to enable learners to launch courses and to record items such as completion status, start date, most recent date of training, completion time, elapsed duration in the module or course, and final assessment scores. On certain LMS/platform configurations, Illumina has had to customize native API (application programming interface) code in order to address compatibility issues, to meet specific client environment requirements, or to capture and record additional data items.
Implementing and Deploying a Custom LMS
We're increasingly asked to develop and deploy custom learning management systems for customers who don't yet have one or who find that an existing LMS won't meet their objectives. We have extensive experience with such implementations, particularly using the open-source Moodle LMS. At Illumina, we pride ourselves on creating unique, custom-branded and themed Moodle LMS sites that provide visually appealing and user-friendly learning platforms for our clients' courseware.
Our custom LMS deployments typically include features such as pre- and post-tests and assessments, discussion forums, printable certificates of completion, tablet and mobile platform integration, feedback surveys, learner note-taking/journaling, and numerous additional learner resources. And we can launch it within our client's own IT environment, or a third-party leading hosting provider. The technical team at Illumina supports you throughout the process – even after launch.
For those organizations that don't need the capabilities of an LMS, we offer strategies for deploying courseware and learning content to your organization's intranet – or even to a public web site.
Content Management Systems (CMS)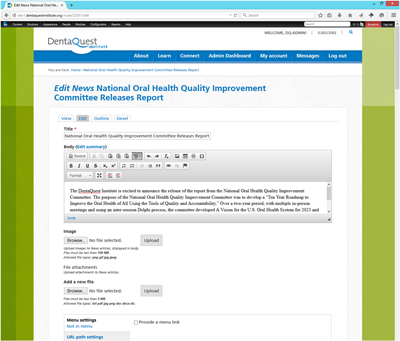 In addition to developing learning management systems and deploying courses on LMS systems, the Illumina staff have frequently been asked to develop web sites and web-based learning applications on content management systems (CMS) such as Drupal, WordPress and other platforms. These kinds of systems, when developed properly, can enable people who don't have technical skills to maintain and update their own content and educational resources over time.
Whether you're just starting down the e-learning path, have a formal RFP, or are ready to start your next project right now, we'd love to speak with you about your needs!
We always welcome a chance to show off our high-impact custom interactive learning! Schedule an online demo of projects relevant to your own objectives!
Want to see some of what we've done with our clients? Take a look at some examples of our work.