Blended Learning Programs
Often our self-paced custom e-learning courses are designed to be part of a larger blended learning offering. Illumina has extensive background in developing different learning elements for such blended approaches.
In-Person Classroom or Workshop Training
Illumina instructional designers also have experience developing materials designed to be used in face-to-face classroom or workshop training environments. In Illumina's experience, self-paced learning can be effectively used for preparation for in-person training or for follow-up.
Virtual Classrooms and Webinars
Our instructional design and development teams have experience designing slide presentations, facilitators' guides, handouts guided data walks, and a wealth of other materials for virtual webinars and web conferences delivered using tools such as Zoom, GotoMeeting and GotoWebinar, Blackboard Collaborate, WebEx, On24, and Adobe Connect among others.
Our goal is always to engage learners and avoid boredom. To anticipate pitfalls, we ask questions not only about the learning audience and their prior experience with live webinar-based learning, but also about the content experts and facilitators who will be leading the webinars. We want to deliver successful virtual learning experiences that can be easily replicated. We can incorporate chats, live polls, shared whiteboards, break-out rooms, and a wide range of tools designed to make the experience engaging. And when our clients' facilitators lack experience in leading webinars, we walk them through the process with dry runs and pilots to get them comfortable to lead the sessions on their own.
Learning Portals and Community Features
See our Services page on Online Learning Communities + Portals for more information about things like discussion forums, shared wikis, and other kinds of features we develop to create ongoing learning experiences after the initial classroom, webinar, or self-paced learning program.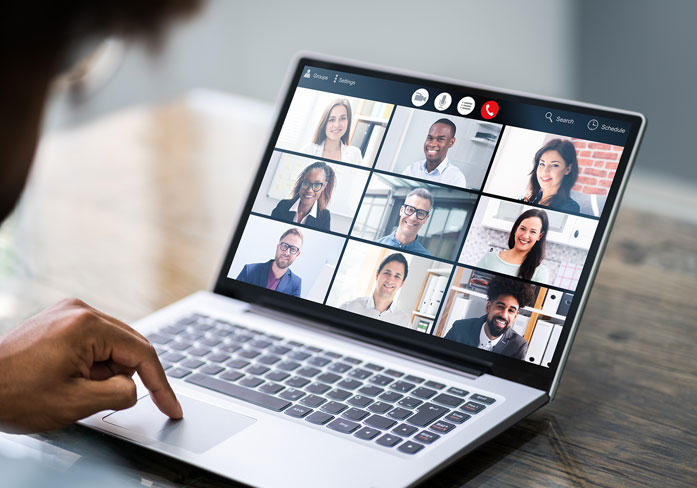 Performance Support Tools
Illumina has designed "free-standing" tools, for use by learners and/or coaches, together with formal courses. For example, in a project for the U.S. Veterans Administration called "PTSD Coach", Illumina developed a number of tools to help veterans with specific skill development, such as a tool to enhance the learner's problem-solving skills. Illumina has created action-plan templates in a number of projects, providing learners with a specific tool they can use to guide their application of what they've learned when they take their new knowledge back to the job.
Libraries of Additional Resources
In a number of cases, clients want collections of additional resources for their learners, either to be accessed from within a course or separately outside of a course. Illumina has helped to develop/assemble elements such as how-to videos, procedural documents, troubleshooting guides, glossaries, and other items. Illumina also has used a number of approaches to make such resources easily available to learners.
Speak with us about your project
Whether you're just starting down the eLearning path, have a formal RFP, or are ready to start your next project right now, we'd love to speak with you about your needs!
Request A Live Demo Deep-Dive
We always welcome a chance to show off our high-impact custom interactive learning! Schedule an online demo of projects relevant to your own objectives!
Experience Our Self-Paced Sampler
Want to see some of what we've done with our clients? Take a look at some examples of our work.
What our clients say about us
"The value of the course lies in the fact that it is created for numerous audiences, encompassing a collaborative approach. This happens by breaking it down in a way that individuals in varying job roles at all levels of the organization can understand it, and even various organization types can start to connect and align their work to this larger vision. It personalizes some of the perspectives of different patients, so that people start to understand these topics on a deeper, more individual level, and it does so in a way that is engaging, interactive and based on adult learning principles."
Learning and Development Team
Finger Lakes Performing Provider System