Custom eLearning. Done Well.
Prestone trusts Illumina for their custom eLearning
When it comes to custom eLearning and online training, Prestone and other names you know turn to Illumina.
Read the Prestone Case Study. See how we enabled Prestone to deliver their new custom courses in attention-commanding fashion.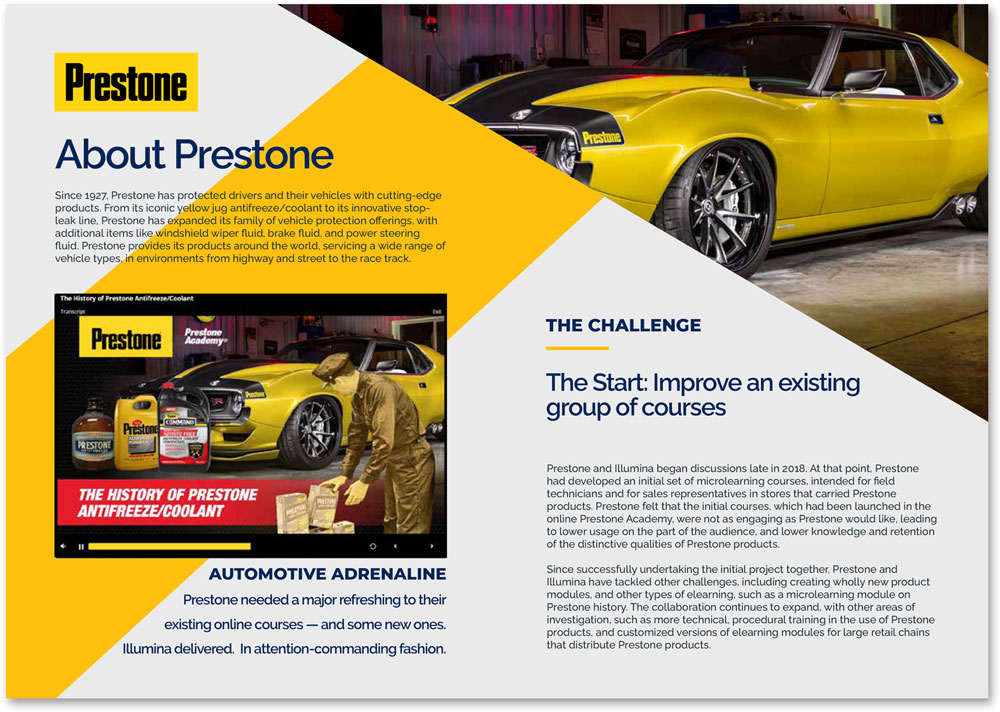 For almost 25 years, Illumina serves the most recognized companies with custom eLearning that educates, motivates, and captivates.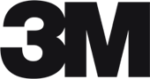 What eLearning services
does Illumina provide?
With custom eLearning that Educates. Motivates. Captivates.
More so now than any time in history, traditional training methods generally equate to one consistent result: lack of engagement and impact. Moreover, organizations that base their online learning solutions primarily on using eLearning templates, drag-and-drop content blocks, and off-the-shelf or SaaS software don't do much to help prevent boredom and a sense of obligation in the learner – the opposite of the desired result.

We do it differently.
By incorporating unique themes, captivating visual storytelling, and innovative interactions blended with creative problem-solving on the part of the end-user, we address the real needs and engagement points of the learner.
Customized eLearning delivered in a way that ensures the greatest chances of lasting learner benefit.