Feeling Thankful: Illumina Wins Two Platinum eHealthcare Leadership Awards
Thanksgiving is a time of gratitude and togetherness, despite the challenges so many have faced this year. And at Illumina, when we stop to count our blessings, we find you, our clients, vendors and friends numbered among them.
We're thankful for so many things, and just one of them this year is the faith and trust our clients have in us that inspires us to do our very best work.
Below is just one example of that.

This Thanksgiving, our team at Illumina is especially thankful for the good work we were recognized for last week.
Illumina earned two 2020 Platinum eHealthcare Leadership Awards in the Best Rich Media category for our work with The Center for Information and Study on Clinical Research Participation (CISCRP) and Finger Lakes Performing Provider System (FLPPS).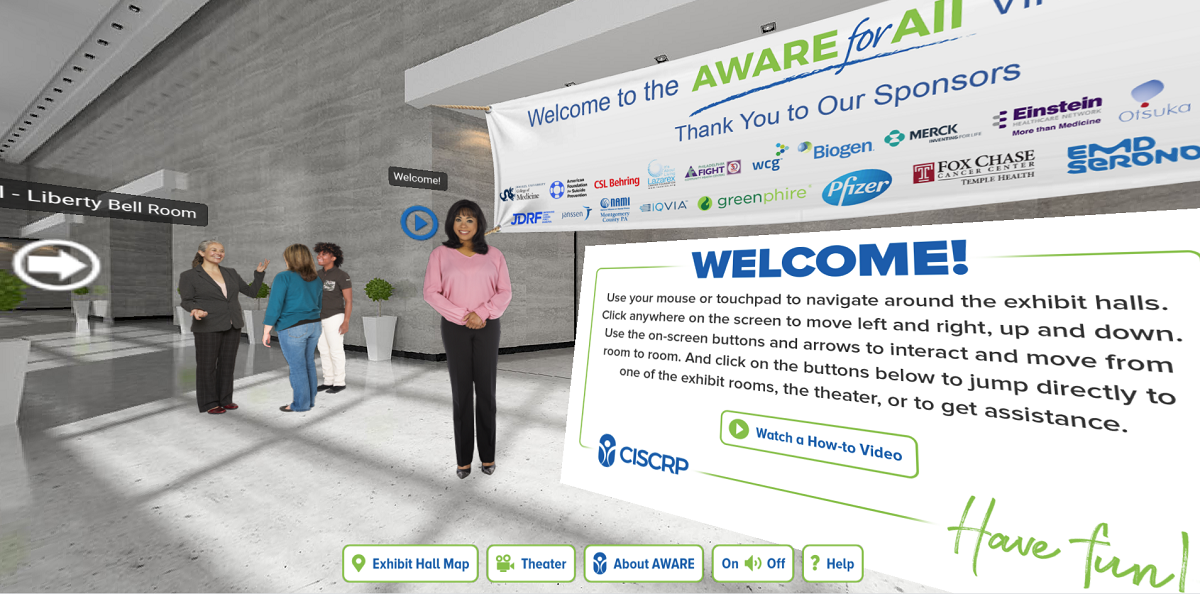 Illumina and long-time client CISCRP worked together to create a 360° virtual reality health fair experience. Historically an in-person event, CISCRP's AWARE for All – Chicago event aims to engage and build closer relationships with attendees who include research professionals, volunteers and members of the public.
Due to COVID-19 shutdowns, CISCRP wanted to deliver an interactive virtual experience that would give the feel of an in-person fair and provide opportunities for sponsors and exhibitors to engage with potential future research participants.
The result was an immersive experience including a life-like entrance lobby, exhibit hall rooms and booths with avatar characters that allow attendees to "ask" questions, an interactive exhibit hall map and a theater.
A national event sponsor remarked, "The work you've done to create this virtual AWARE for All event is remarkable! For me, this was just as moving as being there in person."
The virtual experience was developed in HTML5 to play in all standard browsers as well as on smartphones and VR headsets.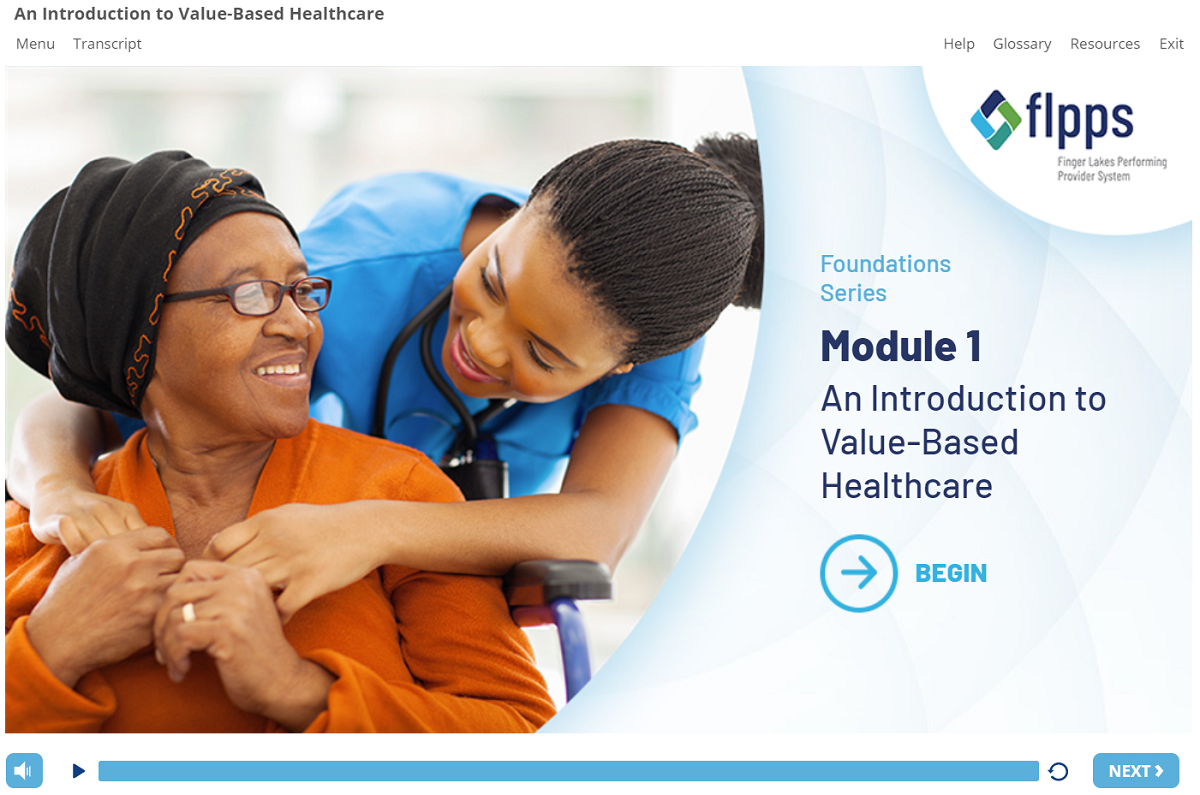 Illumina's second Platinum eHealthcare Leadership Award was earned for a set of eLearning courses created with FLPPS. The courses address the changing needs of the healthcare system as part of New York State's DSRIP initiative that FLPPS participates in, which is a restructuring of the healthcare delivery system model. 
Together, Illumina and FLPPS created a foundational series that provides an overall vision for all of FLPPS' partners who make up a wide variety of jobs roles and levels.
Part of the challenge was to break down the broad concept of value-based healthcare in a way that speaks to a wide audience.
Module 1 of the foundational series accomplishes this goal by providing an introduction to the topic. It examines the impact of value-based healthcare using animation, fictional stories and an interactive matching activity in which learners match example patients with their viewpoints. The module ends with a summary of key takeaways to cement learners' understanding as well as a look ahead to Module 2's content. The course provides a meaningful perspective on what "value" means in healthcare.
In addition to the foundational series, Illumina and FLPPS developed a specialized series for home health aides.
Here at Illumina, we are grateful for our clients and the innovative work that they inspire us to do every day! 
– The Illumina Interactive Team