Guest Blog: Why Customer Experience Training Matters
Today's post is from Bruce Temkin, a long-time client at Illumina Interactive. His company, the Temkin Group, helps many of the world's largest organizations improve their customer experience. Through their research of leading trends and best practices, they advise and train companies by driving change across organizations, impacting millions of customers and thousands of employees. Illumina has worked with Temkin Group for years, helping them create and launch the CX Institute on-line learning center and a series of  courses (for more information, see CX Institute).
---
Why Customer Experience Training Matters
One of our core assumptions in business is that the experience you deliver is a reflection of your culture and operating processes. If you want to change how your organization treats its customers externally, then you need to focus on how you operate internally.
You have two choices for driving employee behaviors: 1) Prescribe all of their actions and put in place mechanisms to monitor and control them, or 2) Create a culture that encourages them to act consistently with your organization's objectives. The first approach requires an ever-growing level of resources—and is very difficult to sustain.
To become truly customer-centric, you must address your culture. But culture change isn't easy. As John Kenneth Galbraith so aptly stated, "Faced with the choice between changing one's mind and proving that there is no need to do so, almost everyone gets busy on the proof."
Culture is how employees think, believe, and act. If you want to drive culture change, you need to deal with all three of those areas. Here's what it means:
Think: Employees need to be intellectually bought-in and understand why there needs to be a change.
Believe: Employees need to see that leaders are truly committed to the change.
Act. Employees need to adjust some of their behaviors to align with the change.
Companies often focus on the think level, hoping that a barrage of communications can drive culture change. Well it can't, no matter how many posters you plaster on the walls. You need to develop plans that deal with all three areas: Think, Believe, and Act.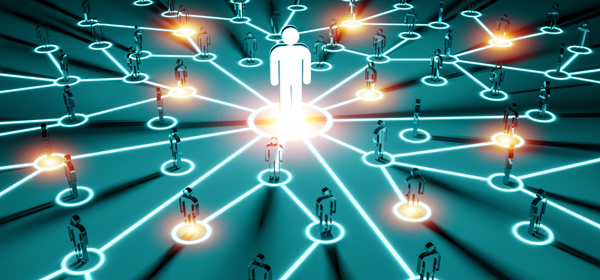 This is where training comes into the mix. Training can be very helpful in addressing the needs of the entire organization:
Leaders need to learn that customer experience requires culture change and what they can and should do to drive and inspire change.
Managers need to learn that customer experience is important and understand their role in driving change in their teams.
All employees need to learn that improving customer experience is critical and that they all play a role in making it happen.
Training is critical, but it isn't the sole answer. You must accompany the training with a strong focus on creating and reinforcing changed behaviors. This starts well before the training and extends well afterwards.
If you want to become more customer-centric, then you should invest in training to change how employees think, believe, and act.
Illumina Editor's Note: From our experience with our clients, we believe Bruce's principles of think, believe, and act apply in many areas. Many of our other clients – who train in areas such as diversity & inclusion, ethical conduct, workplace safety, and more – use similar models to drive cultural change in their organizations, and well as to increase knowledge and skills. How many of you think these principles apply to your training needs? 
---
Bruce Temkin is a customer experience and leadership visionary and is often referred to as the "Godfather of Customer Experience." As managing partner of Temkin Group, Bruce leads the company's research, consulting, and training efforts that help many of the world's leading brands build customer loyalty by engaging the hearts and minds of their customers, employees, and partners. Bruce is the past chair and co-founder of the Customer Experience Professionals Association and is also the author of the very popular blog, Customer Experience Matters®.