Feeling Thankful at This Time of Year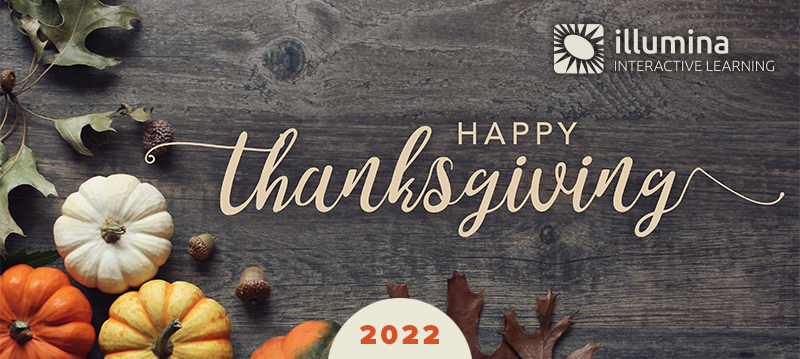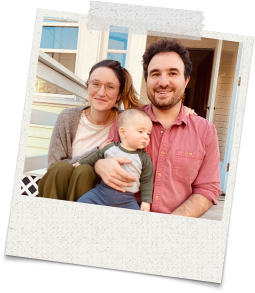 Nora
This year, I am extra thankful for my Illumina colleagues who, at the drop of a hat, jumped in to take over my responsibilities when I welcomed my first baby two months earlier than anticipated. I'm grateful for friends and family who helped support us through this year of big changes. Looking ahead to winter, I'm also grateful for coffee, pajamas, and soup. Happy Thanksgiving!

Ashley
This Thanksgiving I'm thankful for the world starting to open back up, while staying cautious and safe. Yearly events returned while people looked out for each other and themselves. To knowledge, precaution, and care that leads to good health, both physical and mental. I'm thankful to see family and friends this Thanksgiving weekend, and revel in the company we can give each other.

John
This year (and every year, of course) I'm thankful for the people in my life. Amazing co-workers who I do spend a lot of (virtual) time with. I'm thankful for their kindness, their support, their sense of humor and their attitude to do the very best work that they can. I'm also thankful for family and friends and another holiday season spent with them laughing, sharing fond stories and memories. And as the year ends, I'm hopeful for an amazing 2023 for —and with— all of these people! (Oh, and my cute pup, Elvis!)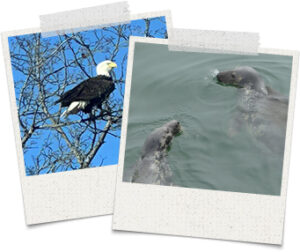 Mary Ellen
As Thanksgiving approaches, I'm even more grateful than usual for my family and friends and their good health. I'm also thankful for my coworkers, who always spark creative ideas when I'm stuck and make me laugh when I need it. As an animal lover, I'm grateful for all the beautiful wildlife I've spotted this year, including playful seals off Cape Cod and a majestic bald eagle in my own neighborhood.

Jason
This year has been both exciting and exhausting. Without my colleagues, friends, and family to keep me upright, I likely would've been curled up in a proverbial ball somewhere. I am thankful for all that they give of themselves and can only hope that I give at least what I receive. I would be remiss if I didn't mention my grandmother who was a second mother to me, and to our spicy purrito, Koley, a little warrior princess of a cat. Both passed this year and am thankful for all of the time I had with them.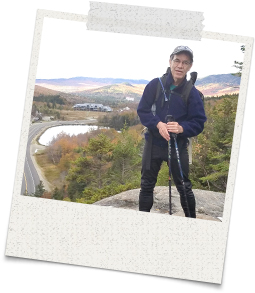 Jim
I'm grateful for a terrific set of colleagues, clients, and partners, who are a pleasure to work with, and bring joy into every workday. It's also been nice to have a balmy and reasonably tranquil fall weatherwise here in New England, making it appealing to take on a wide variety of activities.

Hal
I am thankful this year for my family most of all, and for good friends and colleagues who make each day a true blessing. Almost every day I'm reminded of how truly fortunate I am, and I wish the same for all who read this.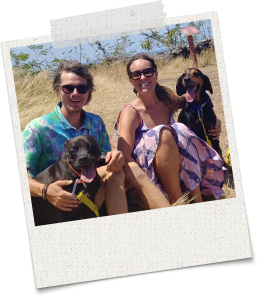 Andrea
I am thankful that I work with such caring and creative colleagues. I am thankful for the technology that allows us to connect with clients in a remote space. I am thankful our clients value our work, and for their willingness to collaborate to create unique and impactful trainings for end users. And finally, I am incredibly grateful for the work life balance I have so that I can live an active lifestyle with my family, friends, and dogs!
Keith
I'm grateful for the collaboration tools and technologies that foster our remote working relationships with clients and colleagues and the creative learning solutions they enable us to build and deploy for the thousands of learners in our client's organizations. Truly! I'm also grateful for the meaningful work and the opportunity to collaborate with everyone on the Illumina team!

LaRhonda
I am so thankful and grateful for the opportunity to work with everyone on the Illumina team. While I've only been a member of the team for a short time, I have learned so much and really appreciate the creative energy everyone has shared with me! May everyone's Thanksgiving be full of peace, love, and joy.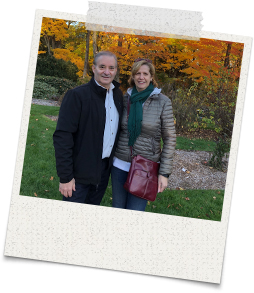 Michael
When I think back on this past year, I know I've certainly got a lot to be thankful for – my daughter's marriage to a wonderful young man, my wife and my 40th wedding anniversary this coming year, and the feeling that all our lives are returning to normal. And of course, this incredibly creative and dedicated team of colleagues I get to work with who continue to amaze me every day!
---
Illumina Wins 2022 Silver eHealthcare Leadership Award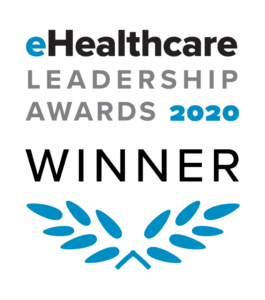 This Thanksgiving, our team at Illumina is especially thankful for the good work we were recognized for a few weeks ago.
Illumina won a 2022 Silver eHealthcare Leadership Award in the Best Digital Leadership in Health Equity, Diversity and Inclusion category for our work with Orlando Health, Moffitt Cancer Center and the United Way of Broward County.
The award was for a series of six eLearning modules for Florida Blue Foundation's Health Equity Training Program, which is being rolled out to hospitals and healthcare facilities throughout the state of Florida.
---
Thanksgiving is a time of gratitude and togetherness, despite the challenges so many have faced these past few years. And at Illumina, when we stop to count our blessings, we find you, our clients, vendors and friends numbered among them.
We're thankful for so many things, and just one of them this year is the faith and trust our clients have in us that inspires us to do our very best work.
– The Illumina Interactive Team