Things Only Seem Quiet!
It's been all quiet on the Illumina blog front lately, but everything's been buzzing due to a super-busy start to 2019. We wanted to let you know we haven't forgotten about you, our valued readers! 
What have we been up to? Our team has been helping out many of our new and longstanding clients develop good eLearning, we've been conducting our own R&D on some exciting new learning technologies, and we've been readying ourselves for a healthy conference and webinar schedule. With that, we've had little time to enjoy the fruits of our labor as award winners on some very notable projects! 
On the blog today, we highlight some of these exciting activities with you.
Illumina Wins Four Omni Awards
Illumina and our client, PRIM&R, won a Fall 2018 Silver Omni Award for "Ethical Research Oversight Course – An Online Course for IRB Members". This 10-unit course, which won in the Health and Fitness category, covers ethical oversight of research conducted with human subjects and equips learners with knowledge to serve on an institutional review board (IRB). The course was actually a major update to an original course we developed with PRIM&R back in 2008 – and it's great to have strong long-term client relationships like this!
Illumina and another longstanding client, Education Development Center (EDC), won a total of three Fall 2018 Bronze Omni Awards for a course developed for the Substance Abuse and Mental Health Services Administration's (SAMHSA) Center for the Application of Prevention Technology (CAPT). "Opioid Overdose Prevention Course" earned Bronze awards in the Educational, Government, and Non-Profit categories. 
Learn more about these courses here.
Illumina Wins Two eHealthCare Leadership Awards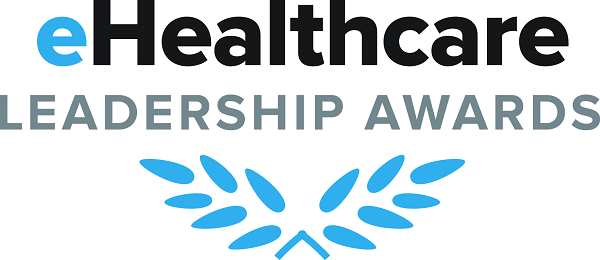 Illumina and EDC also won two 2018 PlatinumeHealthCare Leadership Awards for the "Opioid Overdose Prevention Course" in the categories of Best Healthcare Content and Best Interactive. The course is designed to train substance abuse prevention practitioners at public health agencies and other organizations tasked with preventing opioid misuse among a variety of audiences. 
Illumina is an Exhibiting Sponsor for The Upcoming New England ATD Conference
lllumina Interactive is a Silver Sponsor and exhibitor at this year's New England ATD Conference on March 28 & 29 in Needham, MA, entitled "Blended Learning: Mixing People & Technology." The conference gathers key players in the talent and learning industries and shares insights into the latest industry trends. Learn more about this exciting conference here. Are you planning to attend? We'd love to meet you. Please stop by our booth to say hello! 
Illumina Creates 360⁰ VR Interactive Branching Scenarios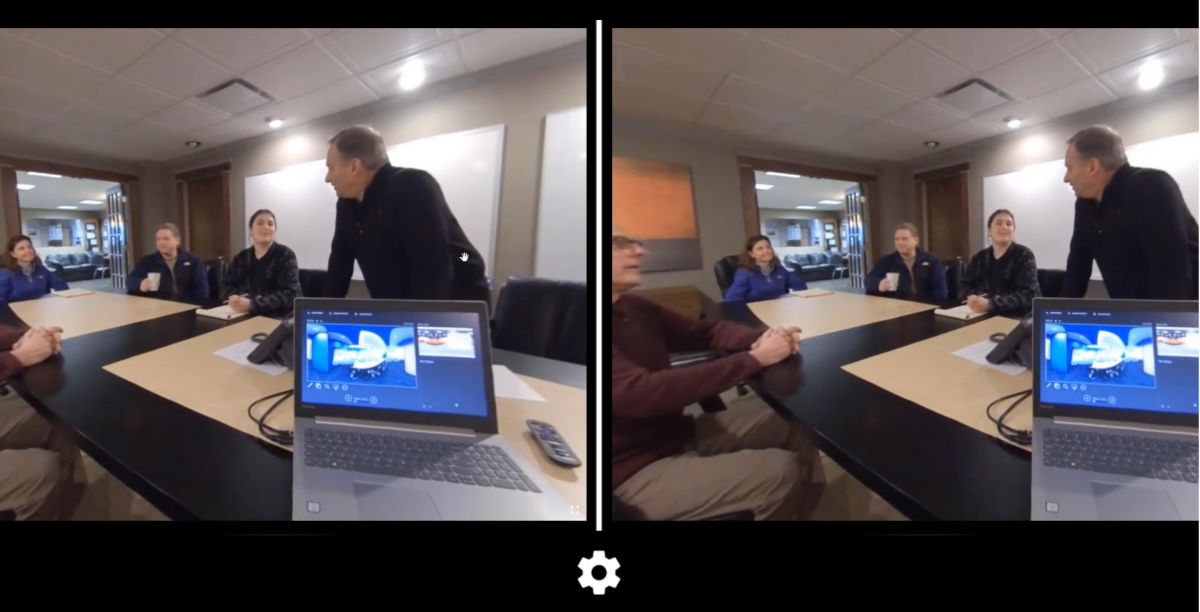 As 360⁰ VR cameras and software development tools have become more robust and less costly over the past year, our team has been conducting R&D on the application of this technology. We recently completed an engaging 360⁰ VR branching scenario that we've been sharing with some of our clients and partners as an appealing way to create realistic interactive scenarios and simulations. In addition to the realism and interactivity of the experience, it really gives the learner a greater feeling of being in control of their learning, and therefore being more engaged and more likely to explore the content thoroughly. If you're intrigued about how VR might help for some of your learning challenges, let's talk further and we'd be happy to give you a demo.
A Lot of New Customer and Partner Projects Underway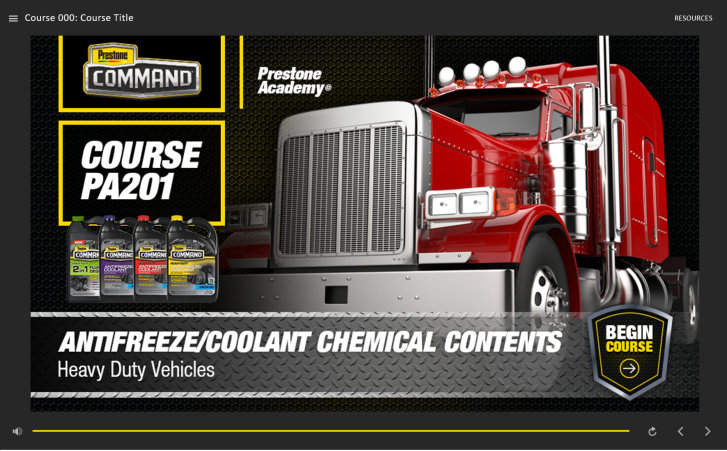 As we mentioned, it's been a very busy period for projects. Illumina is thrilled to welcome several new customers to the Illumina family. We has recently started work on a series of eLearning modules for Prestone, to educate field technicians and store salespeople on the technical foundation and use of Prestone's antifreeze/coolant and windshield washer products. Illumina is also delighted to be collaborating with Harvard Graduate School of Education to develop a multimedia case scenario for K-12 teachers and school administrators on selected ethics topics in education. Illumina continues to work with its long-time partners, tackling a project on assessment literacy for the US Department of Education with partner EDC, a multi-module effort with partner American Institutes for Research to benefit the Patient Centered Outcomes Research Institute (PCORI), and an initiative with partner IBIS with unconscious bias offerings for Higher Education, starting with a flagship university customer.
IBIS and Illumina Expand Customer Set for Diversity and Inclusion, Unconscious Bias Elearning
IBIS' award-winning offerings in the areas of Diversity and Inclusion, and Unconscious Bias, continue to attract new customers. Organizations utilizing these resources most recently include Bullhorn, Change Healthcare, Walmart, Sandia Labs, and Regions Bank. Each of these deployments can require various customizations, from content selection and ordering, to branding, to LMS integration. In a recent case, Illumina worked on special video compression, to give a customer's learners a good experience even in a very-low-bandwidth environment. 
DentaQuest and Illumina Make Sweeping Branding and Technology Changes to DentaQuest's eLearning Library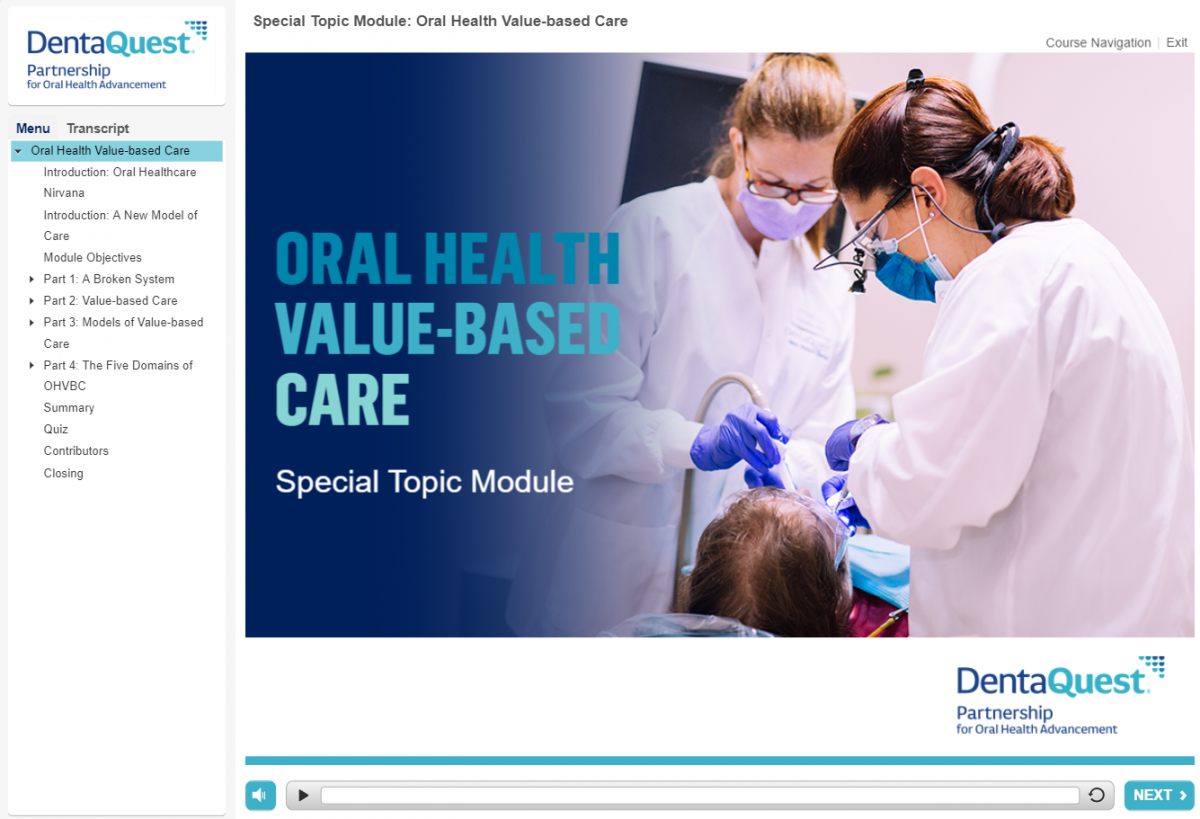 Illumina has worked with DentaQuest for almost a decade now, developing three major eLearning series – Disease Management, Safety Net Dental Practice Management, and Special Topics – with a total of 21 modules. As part of a major rebranding of their organization from the DentaQuest Institute to the DentaQuest Partnership for Oral Health Advancement, Illumina helped overhaul all the modules to tie in with the new logo, fonts and color palette and more. The effort also provided an opportunity to upgrade all courses to the latest version of Articulate Storyline 360, with improved HTML5 performance, and making support and further revisions easier. If your courses would benefit from branding, technology, or other updates, talk to us about the best way to accomplish it. 
Haemonetics to Roll Out New Knowledge Center to its Customers
World-leading blood transfusion management software company Haemonetics wanted to enhance support for its customers, and turned to Illumina to help create a new online knowledge center. The center provides customers access to Haemonetics eLearning courses, and also a variety of other resources, including product guide wikis, FAQs and tips, customer discussion forums, and more. Illumina is currently working to implement an Azure Active Directory ID management system for the knowledge center, extending Haemonetics' capabilities to manage its user access in a simple and integrated fashion. Haemonetics is beginning the launch for the center, and additional phases are already planned, to add more features to the site. 
Biogen and Illumina Complete Business Process Overview for R&D Staff
Life sciences giant Biogen wanted a new approach for educating its R&D staff on key business processes. This could apply for brand new employees, and also existing employees switching positions or taking on new responsibilities. Illumina recently completed an initial module that educates staff on key activities in the training business process. The module also establishes a potential model to use for training on other key business processes in R&D.
Illumina Continues Heavy Conference/Webinar Presentation Schedule
Back in November, Jean Marrapodi wrote a blog post about her conference presentations, and the insanity of doing three such sessions at three different conferences in a one-week period (https://illumina-interactive.com/blog/2018/11/three-week-what-was-i-thinking). We've slowed the pace to a more reasonable level, but continue to be active, talking publicly about key topics in learning. In December, Jean gave a webinar on "Evaluating Your Assessments: Are You Testing the Right Thing?", with another webinar in February entitled "Universal Design for Learning." At the Training 2019 Conference in Orlando February 25-27, Hal Stokes will be giving a presentation on "A Myriad of Ways to Bring Stories into Your Learning." And on March 28-29, at the Learning Solution conference in Orlando, Jason Kramer and Jean Marrapodi will be speaking on "Headache Saving Process Shortcuts." Drop in for these sessions if you're going to be there, or if you're just interested in the topic, contact us to get access to the presentations and talk about it!
Conclusion
Together with its clients and partners, Illumina is involved and moving forward in a lot of different eLearning areas. If you'd like to find out more about something described here, or there's a new direction for your own organization and Illumina could help, talk with us.
Check Out Our Webinars!
The following webinars done by our team through the Training Magazine Network are available for your learning pleasure.