Building eLearning: Behind the Scenes with Project Management
This fall we've been touring the flip side of Illumina's work, meeting the members of the team it takes to create world-class elearning. We introduced you to an infographic of our team approach to elearning courseware creation, and have already introduced you to John Scarano, our Senior Graphic Designer, and Ashley Shaffer, our Quality Assurance Specialist. This month, we're going to look at project management, and the work our PMs do to ensure things stay on schedule to meet customer deadlines. This month, our blog editor caught up with Hal Stokes and Maggie Grow, two of llumina's project managers, who keep the wheels rolling around here. 
Project Management: It's More than Tracking Schedules!
Jean: Thanks, Hal and Maggie, for taking the time out of your busy schedules to chat with me today. 
Hal: My pleasure! Thanks for asking.
Maggie: Happy to help out.
Hal: We've only got a few minutes, though; we've got a project status call coming up.
---
Jean: How long have you been doing project management, and how did you get into it?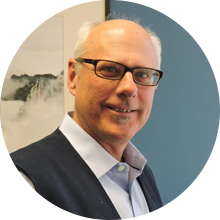 Hal: Hard to believe, but I've been managing e-learning projects for 20 years. Prior to that, I was a producer/director of film and video for training and education. I had a lot of clients right here in the Boston area, but it was during a contract stint with a company called Computer Curriculum Corporation out in Silicon Valley that I got exposed to the potential that interactive media had for creating powerful learning experiences for both children and adults. Those were pretty heady times with companies like Broderbund gathering a lot of attention in the education space. I was hooked. I ended up staying five years out there, and returned to Boston when I was hired to start an interactive training division for a company that specialized in pharmaceutical sales training. I first started working with Illumina back then, as one of their clients. I've been at Illumina almost nine years now.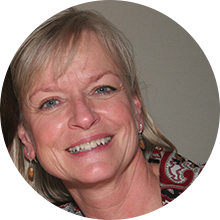 Maggie: I've been a project manager for over twenty years working with training companies in New England and their clients throughout the U.S. and Europe.  My background in education helped me transition from the classroom to the corporate training world. I worked as a contract Project Manager at Illumina on several large projects prior to joining the staff in 2016.
---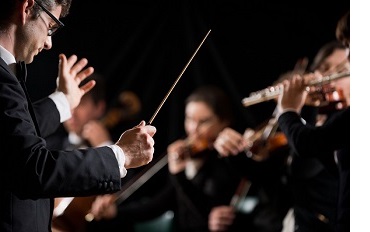 Jean: I've heard Project Managers equated with symphony orchestra conductors, ringmasters at the circus, train conductors, and tinkering mechanics who are jack-of-all trades. What metaphor would you use to describe project management? 
Hal: Those are all pretty good metaphors! I guess because of my background, I think of it like being a film producer. You've got a certain amount of money, which buys you a certain amount of time and talent, and you're trying to create something that will have an impact on the audience, who are your learners.
Maggie: I'd liken the PM role to that of the captain on a sports team. The PM is the leader who knows that the project will be most successful with everyone on the team working together to achieve the ultimate goal of collaborating with our client to design and produce a quality training product.
---
Jean: What kinds of the tools do you use to manage a project?
Hal: Well, there are all sorts of tools to help you manage schedules and budgets. Traditionally, we've used Microsoft Project and Excel, but I probably use Word, e-mail, and PowerPoint more than anything else. We're now using a collaboration tool called Teamwork that is very good in helping the whole team stay focused and organized, as well as Slack for threaded messaging. For reviewing work in progress, I'm quite partial to tools like Review My Elearning and Articulate 360 Review that make our internal and client reviews much more efficient. And web conferencing tools are critical for remote meetings and walk-throughs. But really, you need a good calendar, a sense of how e-learning gets constructed, and the ability to see the big picture even while focusing on the details.
Maggie: One of the most effective and timeless "tools" an effective PM can bring to the project team is the experience, interest and ability to cultivate a strong relationship with the client. Clients appreciate knowing that they have been heard.  The PM's role is to ensure that our response reflects that we have taken the time to listen to our client's needs.  
---
Jean: Interesting. I'm curious: When you start a new project, you need to be able to predict the duration of things in order to develop the project schedule. But you didn't mention a crystal ball in your toolkit! How do you predict how long things will take?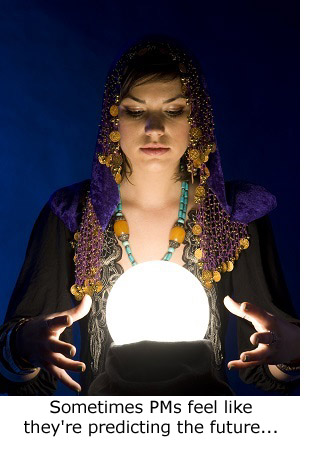 Hal: Experience and confidence in your team's abilities give you a good sense of how long things will take. You do need to make a lot of assumptions when you plan out the work, and the more in sync you are with your clients from the very beginning, the better you can predict things. That holds true even at the time you work on the proposal. Fortunately, Illumina has a pretty long track record, and we can compare historical data against our assumptions concerning the work that's involved. In addition, it's really important to have a kick-off meeting with your clients to review the assumptions and the work plan, to make sure it meshes with their expectations, the availability of their subject-matter experts, reviewers, and any other stakeholders.
Maggie: Project timelines are based on the content and design of the client's training need, the budget, and a wide range of other factors. At Illumina we have a time-proven development process that we follow that provides high level delivery estimations based on client review assumptions. It has to be flexible to adapt to our client's needs and the availability of their team members, reviewers and other stakeholders, And we're always mindful of identifying efficiencies within our processes and reflecting these in our timelines.
---
Jean: What's your favorite part of PM?
Hal: I enjoy when we solve complicated training problems in new and innovative ways, with either technical or creative approaches. I love to hear feedback from clients who can tell you, "the people in the field really got a lot out of this training." And I like it just as much being able to be praised by my peers for some of those same technical or creative approaches.
Maggie: My favorite part of the job is hearing from a client who is pleased with the outcome of our team's work, and is excited to get started on the next project!
---
Jean: What is the biggest headache you face in your projects?
Hal: Changes in just about any of the parameters upon which you've based the success of the project: a new training audience, a new client stakeholder, a change in scheduling or technology. All these bring their own headaches. But it's not realistic to expect that these things won't happen. So I'd say truly it's the failure to acknowledge changes or to accommodate change management that would be the biggest headache.
Maggie: The client review process is central to the project and can be challenging if the client doesn't have the necessary people lined up to conduct their reviews. Delays in completing reviews and introducing new team members late in the game are a couple of common issues that can ripple through the remainder of the production work.  
---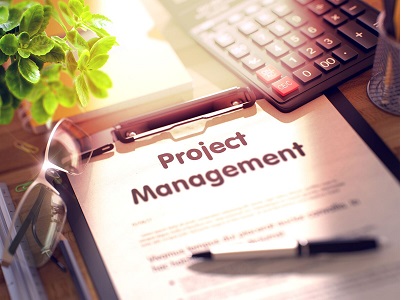 Jean: What advice can you share for clients and practitioners to avoid some of the common challenges you contend with?
Hal: I'd say: Communicate, early, and often, and openly. If both we and our clients can do this, it will save all kinds of trouble in the long run. For both clients and practitioners, give yourself enough time to thoughtfully and decisively raise and answer any of the myriad of questions that will arise as you work on an e-learning project together.    
Maggie: An important aspect of the PM role is to help set client and team project expectations. Related to this is conducting regular status calls and documenting key project decisions. Project needs often change and we as vendors need to remain flexible and responsive to client needs while capturing and communicating any cost and timeline implications. This is when project documentation can support resetting overall expectations.
---
Jean: Thanks again for your time. I know for one, I'm really glad having you around and appreciate all you do to keep our projects on target and within scope!
---
Illumina on the Move!
We'll be presenting at some upcoming conferences. Track us down and say hello if you'll be there.
February 12-14, 2018: Training Magazine Conference in Atlanta: On 2/13, Michael and Jean will be presenting Rubrics 101: Improving Participant Performance
February 27, 2018: Training Magazine Online!: On 2/27, Michael and Jean will be presenting an online class on Working Out Loud: Lessons in Process Improvement and Collaboration, sharing our discoveries of the last year.
Interested in attending the Training Magazine Conference? Use our discount code TSP2 to save $250 on your registration!
Are your elearning results less than what you'd like them to be? Drop us a line, or give us a call, and let's chat about it. Let our award-winning team help you create Good elearning. Done well.