Reflections on Adapting to Challenging Times
The team at Illumina Interactive sincerely wishes all of our friends and colleagues well during this time of social distancing and even self-isolation caused by COVID-19. Our thoughts go out to all those who've been impacted already. We're grateful to and appreciate those helping on the front lines – first and foremost, the medical professionals, as well as so many others.

This week our company shifted to a fully virtual model, with everyone working remotely, following recommendations laid out by the Governor of Massachusetts. Nothing has been mandated, but the word is: if you can work from home, then please DO work from home.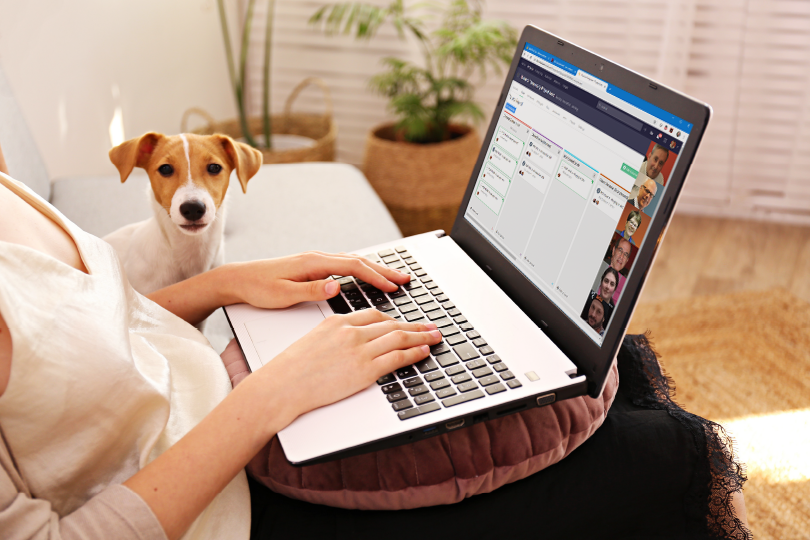 As a leader in distance learning, we are very familiar with the virtual office, and our team is experienced with running efficiently this way. Producing e-learning programs is a highly collaborative process, but our team, our clients, and our production partners frequently collaborate virtually. Most likely many of you are working virtually, too.

Some of the tools we'll all be finding ourselves relying on even more heavily now include: 
Virtual meeting tools for audio and video conferencing and screen-sharing. We like GotoMeeting, and there are many others out there, too, such as Webex, Zoom, Google Hangouts and a plethora of similar products;
Project management, team collaboration and file sharing platforms like Teamwork Projects – our favorite. You may be using Monday.com, Sharepoint, Trello, Basecamp or others;
Collaborative e-learning review tools that let our client teams easily gather feedback and discuss changes, like Review My Elearning and Articulate 360 Review;
Instant messaging and chat tools, like Slack – our favorite.
We're lucky that the self-paced e-learning projects we have underway with our clients are proceeding as normal, though in barely a week we've already seen some of our clients begin initiatives to move face-to-face instructor-led trainings to virtual ILT – and not only for the immediate future but for the long-term as well. Some may also choose to "package" those trainings as self-paced e-learning. If you're in the same boat, we'd be more than happy to talk – simply to share our ideas and best practices with you. We're passionate about e-learning, and we're always eager to help our colleagues achieve success with it – and not only in uncertain times like these.

Please don't hesitate to reach out, and above all, stay safe and healthy.

With best regards,
– Your friends at Illumina Interactive