Playing Around in the AI Sandbox
AI is clearly all the rage, and we are truly in the early stages of a massive proliferation of AI tools. We're all starting to explore what's out there and whether AI can help us in our work and daily lives.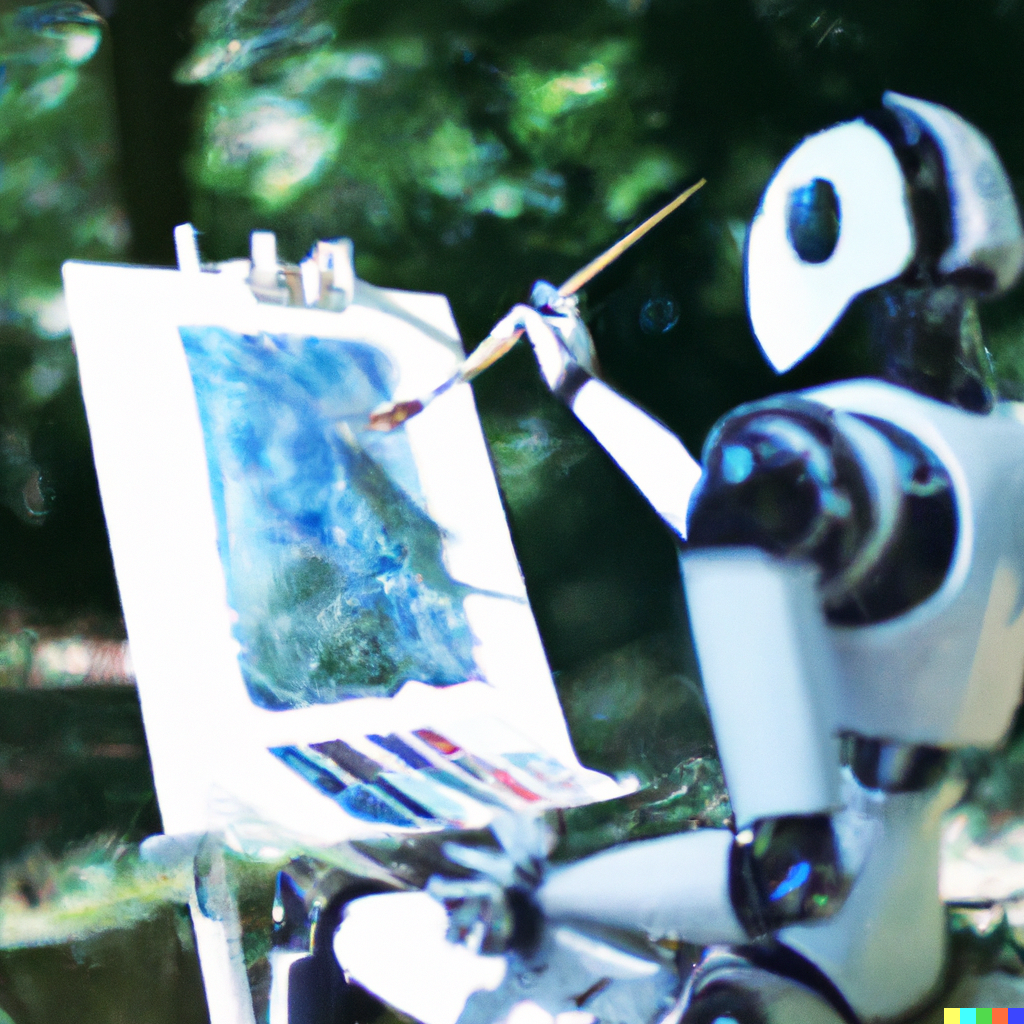 At a custom elearning development studio like Illumina Interactive, our team has been dabbling with a number of the more recent AI tools, and some tools that you wouldn't even think of as AI tools have entered into our everyday use and workflow over the course of the last year or two.
One of the earliest uses of AI for us has been in the area of machine translation. DeepL Pro (www.DeepL.com) is a tool we've been using for over a year as an aid in large translation projects. Providing our translators and translation partners with high-quality machine translation has proven to be a time saver and way to reduce costs. But we should point out that while AI translation tools have improved dramatically over the past several years, we still continue to feel the need to have the results reviewed by native-speaking reviewers with the specific necessary content and/or cultural competency.
And like machine translation, we've also found that another great use of AI has been in text-to-speech voice. Like many other AI technologies, computer-based voice synthesis has been in development for well over 50 years, but has finally reached a level of maturity to become a viable solution in phones, GPS and many other systems in wide use today. One such AI tool that we've found to be very useful in our elearning development projects is Kukarella.com, which we use for excellent quality, natural sounding voiceovers for some of our English-language courses, as well as for translations into numerous other languages. Kukarella has over 900 voices in 130 languages, and we've had success using it to create custom voiceovers for some of our lower-cost elearning courses and videos, as well as in creating "scratch tracks" for early production versions of courses. It's not flawless, and most of the time we end up using professional voiceover talent, but there are definitely benefits and certainly opportunities where text-to-speech can work very well.
Another AI tool that has become an indispensable part of our workflow over the last couple of years is Rev.com. We use this as a rapid, low-cost machine transcription service and to generate captions files from audio and video, as well as Zoom and MS Teams meetings and webinars. Rev.com has helped us reduce the turnaround time for transcription and captioning.
One tool you wouldn't normally think of as AI is Google Docs, and we use it regularly for its built-in OCR (optical character recognition) image-to-text capabilities. Google Docs lets us rapidly generate text for translations from final elearning production images, like JPGs and PNGS, as well as PDFs, and has been particularly helpful in enabling us to quickly turn around translation projects for our clients.
Like everyone, we've certainly been exploring and experimenting prudently with AI chat tools like OpenAI's ChatGPT and Google's Bard. We've found that these tools and others like them have the potential to save time in various phases of a project. For example, in the instructional design and development process, we can use AI tools to do a variety of tasks like composing short blurbs and descriptions of longer content, writing detailed scenarios of case study examples based on details of a situation or persona, fleshing out scenario conversations and scripts, or extracting knowledge check questions from instructional content and learning objectives.
We've also been experimenting with numerous text-to-image tools and text-to-slide tools – there are too many in this sector to list. While we haven't put any of these tools into production just yet, we've seen interesting possibilities, such as in coming up with conceptual images and placeholder graphics to convey ideas to be rendered later on by one of our professional graphic designers.

We're truly at the cusp of a revolution in technology, with new AI tools popping up every day that claim to help rapidly build websites, UI/UX designs, 3D models and worlds, to record, transcribe and analyze meetings, as well as perform so many other tasks. With any new technology, there can often be a long maturation time until they become viable tools in your business's workflow, but it's a good practice to start experimenting with them now if you can. And as custom elearning design and development professionals who are excited about the breadth of possibilities of AI, we continue to tread very carefully to make sure that none of the actions we take detract in any way from the high standard we've set in creating innovative, effective, and engaging elearning solutions for our clients.
---
Note: All images in this post were generated using OpenAI's DALL-E 2 text-to-image generator.