We've Lost a Dear Member of the Illumina Family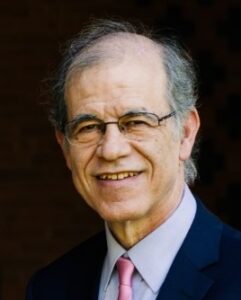 It is with deep sorrow that we mourn the loss of Jim Adelson, Illumina Interactive's Director of Alliances, who passed away suddenly and unexpectedly on June 20, 2023.
Prior to joining Illumina Interactive, Jim had already amassed extensive experience in the learning and development area. He spearheaded partnerships at industry leader SkillSoft, and prior to that led alliance programs at assessment software leader Questionmark and learning management provider THINQ Learning Solutions. Jim's background also included seven years of alliance experience at Lotus/IBM, and earlier roles in marketing and product management.
Jim joined the Illumina team in 2009 in a sales and marketing role and eventually settled into the position as Illumina's Director of Alliances, where he focused on establishing and nurturing partnerships in the corporate, government, academic, and consumer arenas, as well as collaborating with a large range of consulting firms, content providers, and developers. But Jim did so much more for Illumina as a member of Illumina's strategic management team, and many clients saw him wear a variety of hats during the course of their relationships with him and the company, including overseeing project finances, contracts, and more.
Jim was highly regarded by all with whom he interacted as being an incredibly brilliant, stand-up guy who always exhibited kindness, integrity, thoughtfulness, and sharp business acumen. Jim was able to see the big picture, understand our clients' needs, and then support the rest of the Illumina team in clearly communicating sound strategies. Jim always had a positive attitude – a "glass is half full" kind of guy – as well as a great smile and sense of humor. He will be greatly missed by all who had the pleasure of working with him.
In his personal life, Jim was an avid cyclist. He was actively training for his 18th year riding in the Pan-Mass Challenge bike-a-thon, pedaling from Wellesley to Provincetown (a distance over 160 miles in two days) to raise money for the Dana-Farber Cancer Institute. Jim rode in team Kinetic Karma in memory and honor of his father and many others, and he had raised close to $250,000 for PMC over the years. Jim was an active member on the Land Stewardship Subcommittee of the Conservation Commission in Harvard, MA, an avid collector of oriental rugs, and current president of the New England Rug Society. Jim leaves behind his loving wife Debbie, and their children, Nathaniel, Erica, and Jeffrey, and his siblings, Lisa, Josh, Nancy, and Andy, and their families.
Many friends and colleagues have asked how they can honor Jim's memory, and we know that supporting the Pan-Mass Challenge is exactly what he would have wanted. We're confident that this would be the best way for you to continue to support something that meant so much to him. And because of that, it would mean so much to us, and to his family, too.
Visit Jim's personal obituary here: https://obits.badgerfuneral.com/james-adelson.
Visit Jim's PMC profile and make a donation here: https://profile.pmc.org/JA0096.