Experience our latest work to drive learner engagement!
Feel free to view any of the following demo excerpts from Illumina's portfolio – and let us know if we can talk with you about your upcoming project!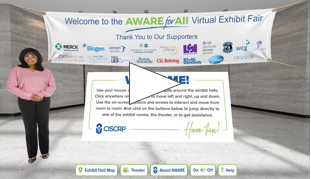 AWARE for All Chicago
Virtual Reality Exhibit Hall
Center for Information & Study on Clinical Research Participation (CISCRP)



Cavitation Erosion Pitting & Protection
Light Duty & Heavy Duty Vehicle Microlearning Series
Prestone Corporation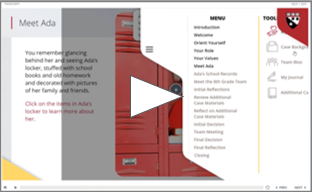 Promotion or Retention: A Multimedia Educational Ethics Case
Harvard Graduate School of Education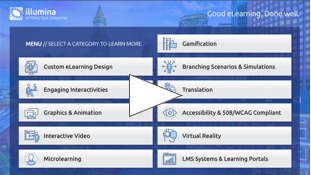 General Illumina Interactive Capabilities Demo






---
What can we do for you?

Custom e-learning development
Illumina emphasizes thoughtful instructional design and creative interactive development. Our experts unlock the full potential of technologies to engage and stimulate learners in uniquely powerful… READ MORE
---

Multi-device applications
Illumina's e-learning applications are designed to play on a wide range of devices and platforms: from standard web browsers to the latest tablet and mobile phone devices, including iOS, Android…READ MORE
---

Blended learning programs
Increasingly, "blended learning" is coming to mean an appropriate, targeted selection of asynchronous self-paced e-learning, synchronous e-learning (in the form of live virtual classrooms and…READ MORE
---

Learning communities & portals
Illumina develops online communities of shared practice that help our clients extend the learning experience beyond a single course or curriculum to create ongoing opportunities for growth and…READ MORE
---

Accessibility and 508 compliance
Developing fully accessible e-learning applications isn't easy. It often needs to start at the beginning of a project, with the instructional designer and the developer exploring how an intricate… READ MORE
---

Translation and localization
Whether you need to globalize, localize, or both, Illumina offers extensive experience and an expert network of international language and learning resources. We have both the process and systems…READ MORE
---

LMS & CMS implementation & integration
Whether you already have a suitable Learning Management System in place or need one as part of your project, Illumina can help. We always ask the right questions up front in order to determine the…READ MORE
---

Hosting and support
Our services don't stop when we launch a custom e-learning course or online learning portal. Whether you host it or you engage us to set up hosting for you, we stand by our work and provide… READ MORE
---

Pick our brains!
Whether you're just starting down the eLearning path, have a formal RFP, or are ready to start your project right now, we'd love to discuss your needs! [Note: Opens modal contact form pop-up]