Custom eLearning Development & Design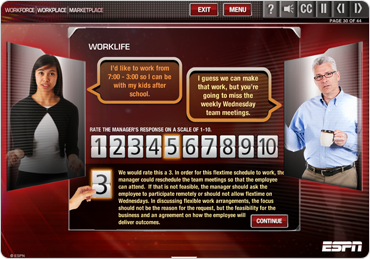 End-to-end services for high-impact interactive learning
In corporations and government agencies, technology-based learning is rapidly growing, and for good reason. E-learning offers you many advantages over traditional classroom-based training. Reduced time and travel – for both instructors and learners. Greater flexibility for a mobile, 24/7 workforce. A consistent, repeatable message. And the ability to reach more people, with lower overall costs, without regard to geographic boundaries.
Make no mistake, however. Effective e-learning involves much more than digitizing classroom courses. That's why Illumina emphasizes thoughtful instructional design and creative interactive development. As a result, your learners are engaged and stimulated in powerful ways, and you achieve your business and training goals.
Illumina offers a complete set of capabilities for end-to-end e-learning development.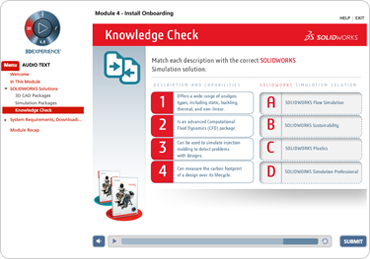 Comprehensive project management: At Illumina we know our creativity only counts when projects are completed on-time and on-budget. Illumina's project managers combine exceptional experience with cross-functional expertise in every aspect of e-learning development. Our systematic yet flexible approach sets and meets your expectations – for timeline, budget, resources, and outcome.
Instructional design and content development: Illumina's expert course designers are guided by recognized and effective instructional design principles. We employ powerful, proven learning strategies, such as guided and exploratory learning, games and simulations, case studies, self-paced learning, and comprehensive learner performance tracking
and management.
Multimedia design and production: Using intuitive user interfaces and navigational systems, Illumina's solutions combine compelling graphics, animation and multimedia to engage learners, clearly convey key messages, and solicit interaction. Because we often
incorporate audio and/or video into e-learning courses, Illumina's team is skilled at supervising the necessary steps involved in AV pre-production, development and post-production.

Interactive programming and testing: Our programmers' experience spans numerous interactive and e-learning technologies and platforms. In all cases, we employ rigorous development and testing processes to ensure reliability. We also build multiple customer review opportunities into our project plans to ensure meeting the most stringent requirements – yours!
Whether you're just starting down the e-learning path, have a formal RFP, or are ready to start your next project right now, we'd love to speak with you about your needs!
We always welcome a chance to show off our high-impact custom interactive learning! Schedule an online demo of projects relevant to your own objectives!
Want to see some of what we've done with our clients? Take a look at some examples of our work.