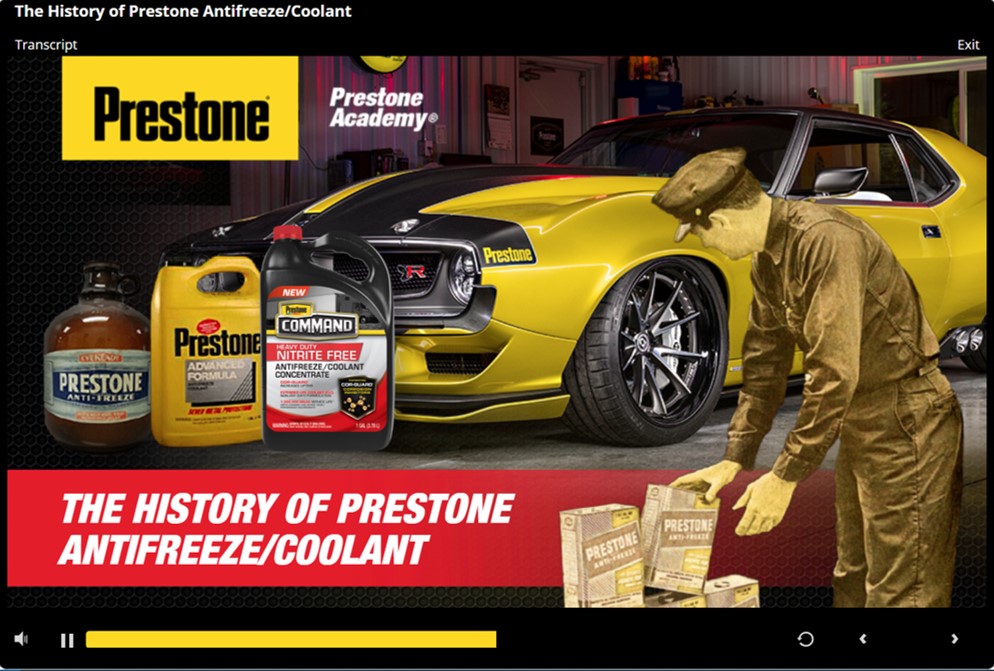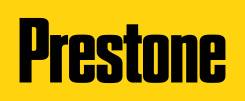 Since 1927, Prestone has protected drivers and their vehicles with cutting-edge products. From its iconic yellow jug antifreeze/coolant to its innovative stop-leak line, Prestone has expanded its family of vehicle protection offerings, with additional items like windshield wiper fluid, brake fluid, and power steering fluid. Prestone provides its products around the world, servicing a wide range of vehicle types, in environments from highway and street to the race track.
The Start: Improve an existing group of courses
Prestone and Illumina began discussions late in 2018. At that point, Prestone had developed an initial set of microlearning courses, intended for field technicians and for sales representatives in stores that carried Prestone products. Prestone felt that the initial courses, which had been launched in the online Prestone Academy, were not as engaging as Prestone would like, leading to lower usage on the part of the audience, and lower knowledge and retention of the distinctive qualities of Prestone products.
Since successfully undertaking the initial project together, Prestone and Illumina have tackled other challenges, including creating wholly new product modules, and other types of elearning, such as a microlearning module on Prestone history. The collaboration continues to expand, with other areas of investigation, such as more technical, procedural training in the use of Prestone products, and customized versions of elearning modules for large retail chains that distribute Prestone products.
"The Illumina team is excellent to work with – a definite team effort in developing our LMS courses. When the project is handed over to the team, they make great suggestions on improving the overall structure and knowledge base for the participants. The reviews from our customers and employees state the courses are educational and easy to understand. The Illumina team has not missed a deadline with any of the projects. Great Job!"
John Myers
HD Business Development Manager, Prestone
A compelling, graphical, interactive experience focused on what Prestone users need to know
Illumina suggested and implemented many improvements to the initial set of courses that Prestone had developed. The basic course template was redesigned, for a more contemporary and sharper graphical look. Illumina upped the frequency and variety of interactivities in Prestone's modules, increasing the learner's engagement with the content. New animations and other graphics were created for select subjects.Illumina enhanced the size and quality of product images in the courses, including bottle graphics of Prestone products.
Each subsequent Prestone project has adhered to the high design standards established initially. Similarly, new modules have continued the microlearning format of the original courses, with content available for busy professionals in chunks that typically take less than ten minutes.
"Lorem ipsum dolor sit amet, consectetur adipiscing elit. Porttitor felis nec dolor maximus luctus."