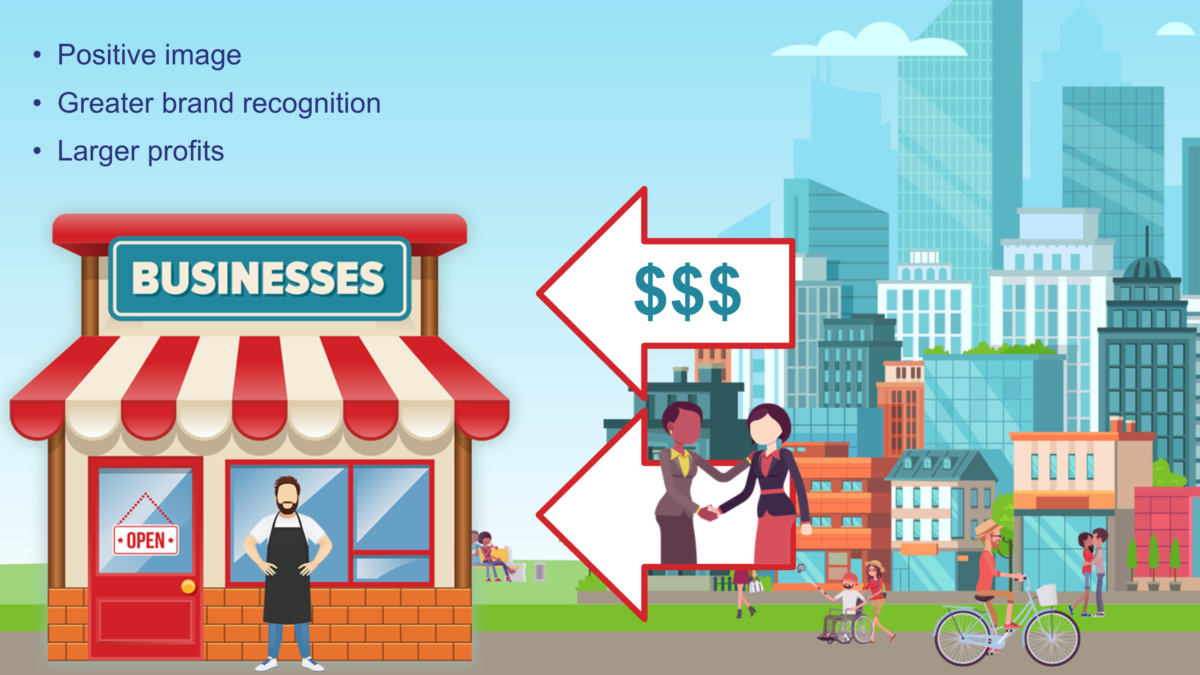 Office of the U. S. Surgeon General:
Community Health and Economic Prosperity Custom Animations
The Office of the U. S. Surgeon General was launching a new initiative and report geared at raising awareness of the U. S. health disadvantage.  Further, they wanted to demonstrate to business leaders the opportunity that existed to invest in community health in order to boost bottom line business and the health of the economy. American Institutes for Research (AIR), a frequent Illumina client, needed a custom animation solution for the project that could accompany the report.
Illumina's senior designer created three colorful animations at 90-seconds each to encourage business owners to delve into the report.  For the animations themselves, Illumina incorporated some of the key graphics that AIR had included in the report while also having leeway to make the animations colorful and playful.
The Surgeon General videos can be viewed on the Community Health and Economic Prosperity web page, or at the links below on the HHS YouTube channel:
What our clients say about us
"They are quick to understand and adapt as the specs have evolved over time. Being flexible and responsive is a huge benefit. Because a lot of clients don't know what they need at the outset, the Illumina team is good at co-creating that solution and making informative recommendations."
Rebecca Jackson Stoeckle
Deputy Center Director
Center for Research on High Risk Behavior Health and Human Development Division,
Education Development Center