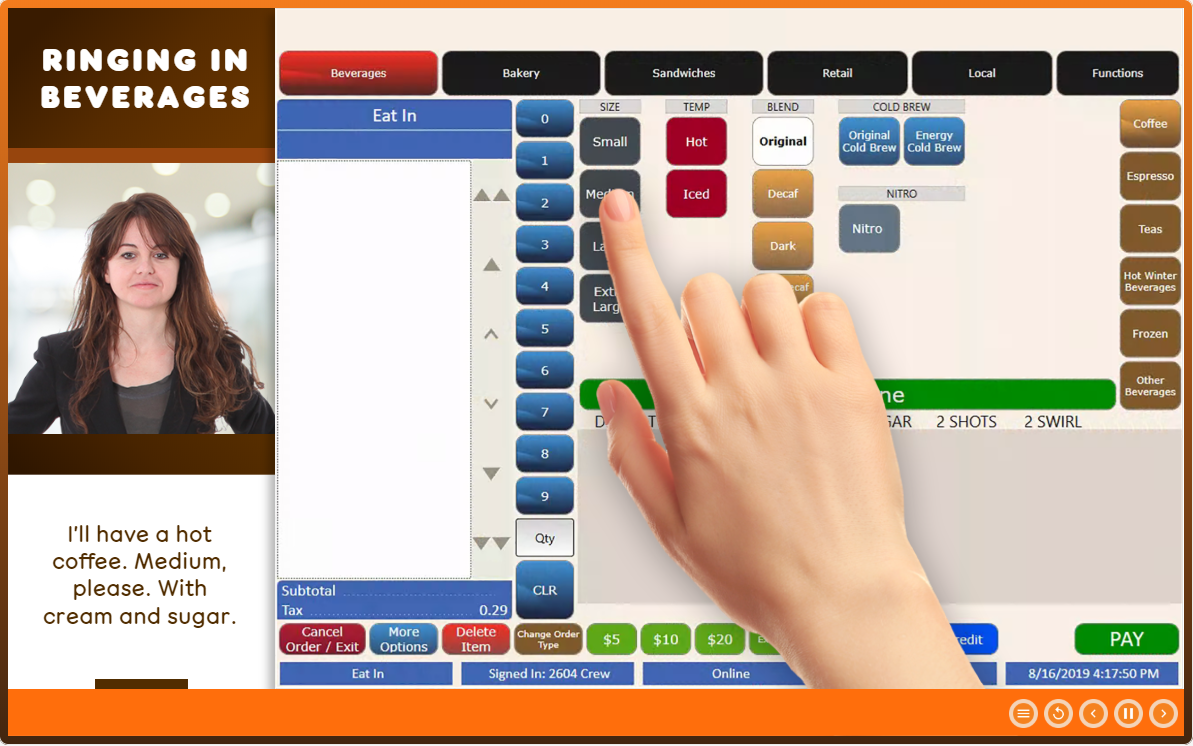 Orlando Health, Moffitt Cancer Center, and United Way of Broward County
Improving Health Equity Across Florida
Orlando Health, Moffitt Cancer Center, and United Way of Broward County came together as a consortium to tackle reducing health disparities in the state of Florida. The consortium partners wanted an educational intervention targeting healthcare providers. The educational intervention, of which the elearning modules are the core, seeks to transform a health provider's knowledge, skill and practice in providing culturally and linguistically sensitive care. Florida Blue Foundation provided funding for the initiative.
Prior to this initiative, each healthcare organization across the state has been responsible for creating any training on health equity for its personnel. The result has been a varied set of topics and approaches, with a mixture of delivery styles for the people being trained. The purpose of this initiative was to develop a more thorough and consistent set of learning offerings on the subject that could then be provided statewide. Also, by using a self-paced delivery style, it would give learners more flexibility to consume the learning at times that best fit their schedules.
Illumina worked with the consortium to develop a set of six elearning modules. The modules present the material in a highly engaging and effective manner, andcombine the conceptual content with information and examples from real experience, in realistic and nuanced case studies. Illumina also worked to give learners opportunities to apply the knowledge conveyed in the modules, to ensure that they understood and retained it.
The initial module, Introduction & Health Disparities, launches immediately into the history and examples of health disparities in the U.S., looking first at the tobacco industry's disproportionate health impact on black citizens. The module takes the learner through fundamental concepts of the social determinants of health, and the interrelationship of different factors that ultimately affect health. Module 2 explores Bias and Stereotyping, again covering both general material and specific case examples. The case study of Dr. Waters and his patient Jordin illustrates the possible existence and application of stereotypes about black pain, leading to different selected treatments and health outcomes. Modules 3, 4, and 5 of the series focus on potential areas of activity to increase Health Equity: Community Strategies, Cross-Cultural Communication, and Equity in Communication. Module 6, Implementing Change in Health Equity goes into numerous practical challenges and approaches for equity initiatives. This module provides roadmaps, resources, and other tools to help organizations and individuals in identifying and implementing health equity efforts.
What our clients say about us
"They are quick to understand and adapt as the specs have evolved over time. Being flexible and responsive is a huge benefit. Because a lot of clients don't know what they need at the outset, the Illumina team is good at co-creating that solution and making informative recommendations."   Rebecca Jackson Stoeckle Deputy Center Director, Center for Research on High Risk Behavior Health and Human Development Division, Education Development Center