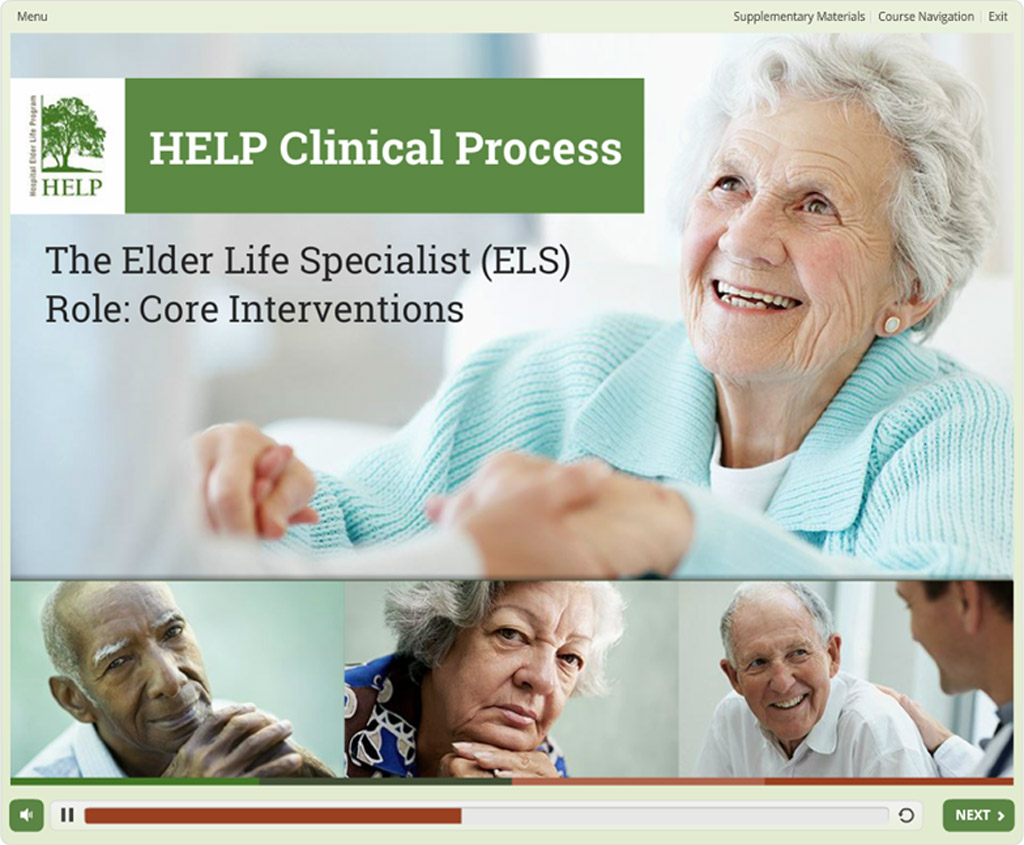 Hospital Elder Life Program
Hebrew Senior Life and the Hebrew Rehabilitation Center's Institute for Aging Research, a Harvard Medical School affiliate, sought to develop an online learning series based on the research of Dr. Sharon Inouye and her colleagues to prevent delirium among hospitalized older persons. The program, Hospital Elder Life Program (HELP), also prevents functional decline and falls and allows older adults to return home at the maximal level of independence, by keeping hospitalized older people oriented to their surroundings, meeting their needs for nutrition, fluids, and sleep and keeping them mobile within the limitations of their physical condition.
Hebrew Senior Life (HSL) engaged Illumina Interactive to develop the series for hospital administrators, nurses, and Elder Life Specialists (ELS), which provides a wide mix of medical content, multiple strategies and interactivities of different types and complexity. Illumina also helped develop templates to enable HSL staff to create content storyboards and also delivered training on tools including Articulate Storyline.
What our clients say about us
"They are quick to understand and adapt as the specs have evolved over time. Being flexible and responsive is a huge benefit. Because a lot of clients don't know what they need at the outset, the Illumina team is good at co-creating that solution and making informative recommendations."   Rebecca Jackson Stoeckle Deputy Center Director, Center for Research on High Risk Behavior Health and Human Development Division, Education Development Center