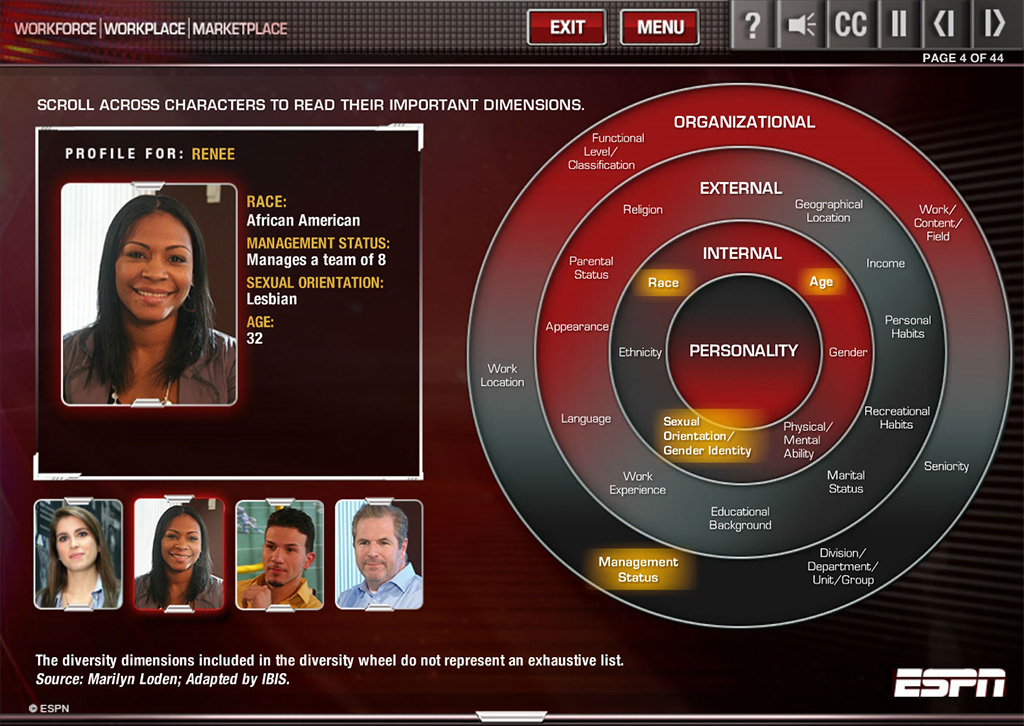 Diversity and Inclusion Training
ESPN wanted a course to provide training for ESPN employees on many aspects of diversity and inclusion. The course was intended to increase learner awareness and skill, for dealings with fellow employees and for a better understanding of the perspectives of customers.
With its partner IBIS, Illumina developed a course to make learners aware of the many different facets of a person's make-up, and sensitize them to behaviors that include or exclude colleagues. Given the visual emphasis of ESPN's work, the course makes extensive use of video segments for education and for exercises. There are also a number of graphic tools included in the training, such as the diversity wheel pictured in the screenshot.
What our clients say about us
"They are quick to understand and adapt as the specs have evolved over time. Being flexible and responsive is a huge benefit. Because a lot of clients don't know what they need at the outset, the Illumina team is good at co-creating that solution and making informative recommendations."   Rebecca Jackson Stoeckle Deputy Center Director, Center for Research on High Risk Behavior Health and Human Development Division, Education Development Center