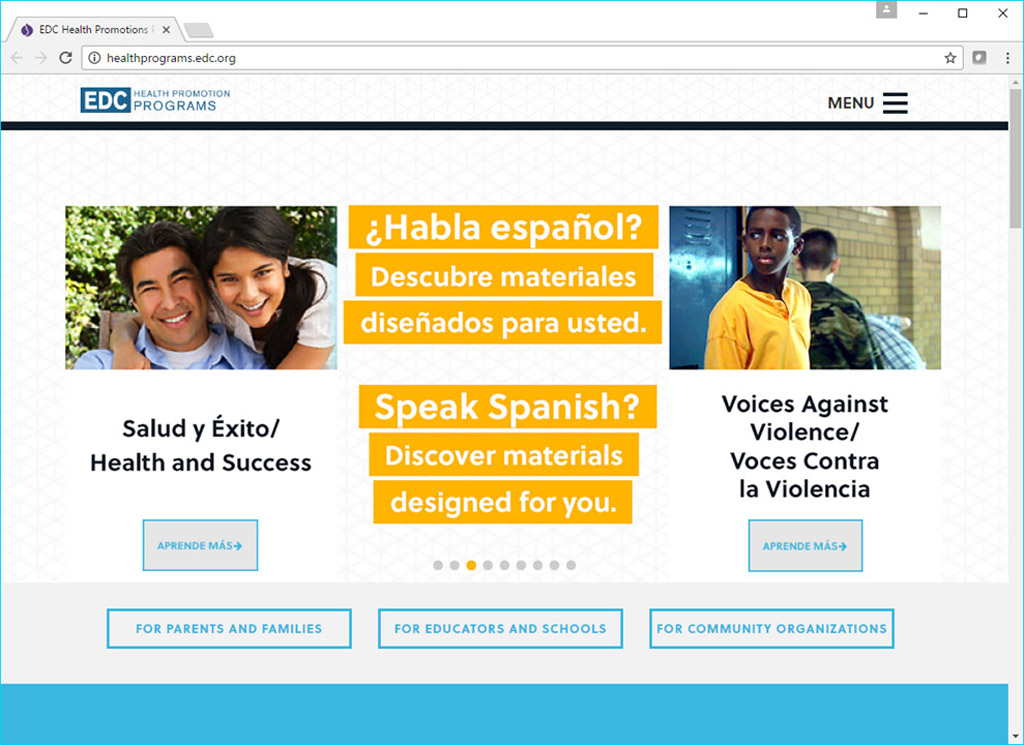 Education Development Center:
Health Promotions Programs Web Site
Illumina Interactive's long-time partner, Education Development Center, wanted an online portal to share their health promotion tools and resources with parents, educators, and community organizations seeking innovative interventions to address some of the biggest challenges in adolescent health. EDC had developed the tools and resources, addressing teen health topics such as physical health, alcohol and drugs, driving, dating and sex, bullying and cyberbullying, and violence, over several decades.
Illumina Interactive designed and developed a Drupal-based portal to house the audio and video recordings, produced with prominent actors and actresses, online documents and short e-learning modules. The site (www.healthpromotionsprograms.org) utilized a fully responsive design to support a wide range of devices, and included both an English and a Spanish version.
What our clients say about us
"They are quick to understand and adapt as the specs have evolved over time. Being flexible and responsive is a huge benefit. Because a lot of clients don't know what they need at the outset, the Illumina team is good at co-creating that solution and making informative recommendations."
Rebecca Jackson Stoeckle
Deputy Center Director, Center for Research on High Risk Behavior Health and Human Development Division, Education Development Center