Center for Information and Study on Clinical Research Participation
Aware for All: VR Health Fair and Exhibit Hall
COVID-19 shutdown CISCRP's plans to host health fairs in Chicago, Philadelphia, Raleigh, Los Angeles and Miami in 2020 alone. CISCRP decided to deliver some of the program in a live webinar format, but it lacked the exhibit hall and health fair experience that was so important in connecting the public and clinical trial volunteers with medical professionals and others in the research community.
Illumina Interactive, a long-time developed and launched a 360-degree virtual reality exhibit hall experience to accompany them. We created an immersive interactive experience where participants can visit the virtual sponsor and exhibitor booths, and learn about each exhibitor by reading posters and watching short videos, downloading PDF handouts, and linking to each exhibitor's web site and social media pages. Viewers start out in the entrance lobby, with a welcome message and banner showing all the supporters, and an avatar character who speaks a welcome message in English and Spanish. A Speakers Room provides information about the live webinar, and a Theater offers a series of short videos about the importance of volunteer participants in the clinical research process.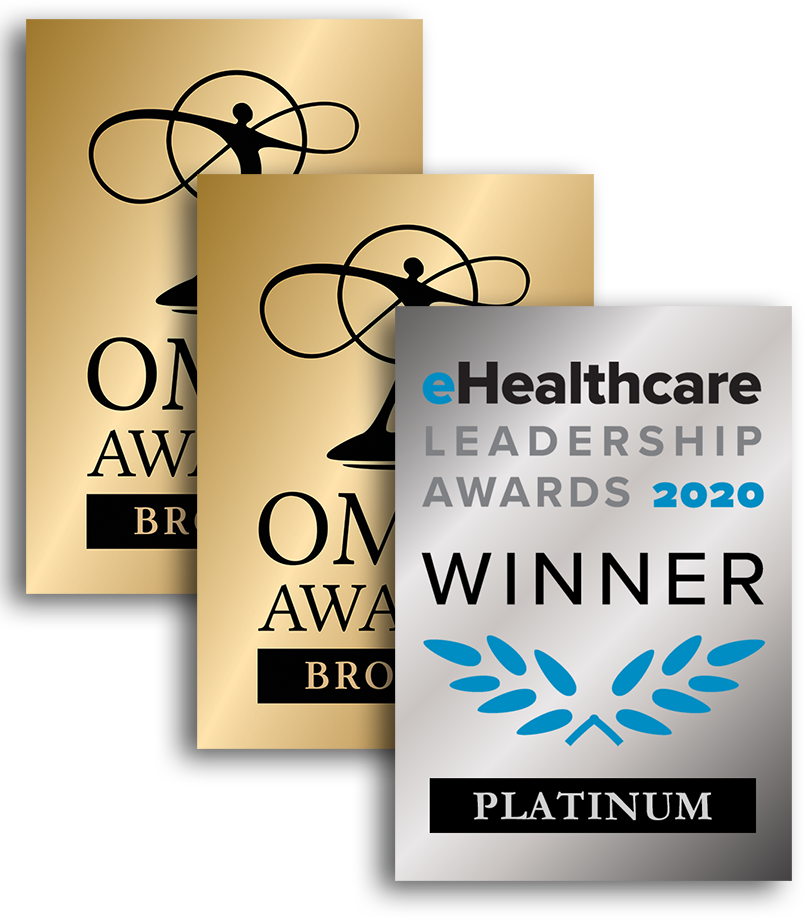 CONSISTENT AWARD-WINNING EXCELLENCE
2020 eHealthcare Leadership Platinum Award Winner
2 Fall 2020 OMNI Silver Awards Winner
In November 2020, Illumina received a Platinum eHealthcare Leadership Award in the Best Healthcare Content category. The world-renowned eHealthcare Leadership Awards are presented by Plain-English Media and exist to explore, examine, and celebrate the most impactful, cutting-edge initiatives at healthcare organizations.
Additionally, Illumina was honored to receive two (2) OMNI Bronze Awards in January 2021 from Media Corp – a world-renowned organization that exists to recognize outstanding achievements in film/video, web and mobile media and accepts submissions from countries all around the globe.  The OMNIs were awarded in the Health and Fitness and Non-Profit categories respectively.
Illumina received the three awards for the "Aware for All: Virtual Reality Health Fair and Exhibit Hall" suite of projects we created for the Center for Information and Study on Clinical Research Participation (CISCRP).
What our clients say about us
"They are quick to understand and adapt as the specs have evolved over time. Being flexible and responsive is a huge benefit. Because a lot of clients don't know what they need at the outset, the Illumina team is good at co-creating that solution and making informative recommendations."
Rebecca Jackson Stoeckle
Deputy Center Director, Center for Research on High Risk Behavior Health and Human Development Division, Education Development Center