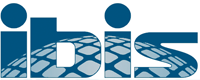 IBIS (Interactive Business Inclusion Solutions) – formerly Ibis Consulting Group – has been a leader and pioneer in workplace diversity training solutions, with on-line offerings for its customers for the past 12 years.  
But partnering with Illumina Interactive, beginning in early 2009, has really helped IBIS's business flourish. From its first move into e-learning, Ibis had worked with partners, so they approached consideration of a new partner with experience and well-articulated needs. IBIS wanted a partner with e-learning depth and versatility, along with a fair, flexible business approach, and Illumina fit the bill. 
IBIS and Illumina got to prove the value of the partnership quickly, with major diversity e-learning projects for Microsoft and Grainger. The two efforts shared a common foundation of diversity concepts and training curriculum elements, but also differed significantly in several ways, from degree of customization to the use of full-video materials and exercises.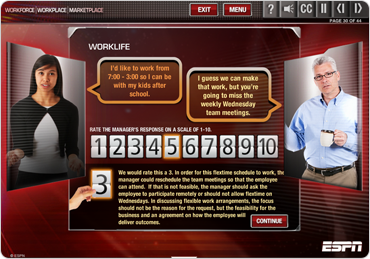 These initial successes have paved the way for additional projects currently in various stages with numerous additional organizations and Fortune 500 customers over the course of the past six years, including Aflac, the Alzheimer's Association, Avanade, McCormick Foods, Campbell Foods, Nestlé, ESPN, Capital Power, American Electric Power, Xerox, and Williams Sonoma.
Shilpa Pherwani, Managing Partner at IBIS, sums up several things that have made the alliance successful: "Open communication and access has been a key to a positive partnership. Also, compared to our previous efforts, this is more of a true partnership and 'we're in it together.' For example, as we approach a new project, we can have an open discussion, and consider whether full video, stills, or virtual animation is best for the needs and budget of a particular customer."
Illumina designed and developed IBIS's web site and participates in IBIS strategic marketing efforts. And the partnership has given IBIS many distinct advantages. According to Shilpa, IBIS can easily provide customized programs, compared with the standard, off-the-shelf offerings of most of their competitors. "Our knowledge, along with the templates we've developed together and the skills of Illumina, make these customized projects possible within the schedule and budget of prospective customers," says Shilpa. "And customers get more benefit for their particular needs."  Shilpa cited Illumina's creative approach, which has gone beyond what they anticipated, giving them new ways to use their expertise and get across the material. Shilpa summarizes "We have solid successes under our belt, and are very pleased with the growing business – we have big plans!"