Illumina Interactive & Harvard Graduate School of Education's "Promotion or Retention – A Dilemma in Educational Ethics"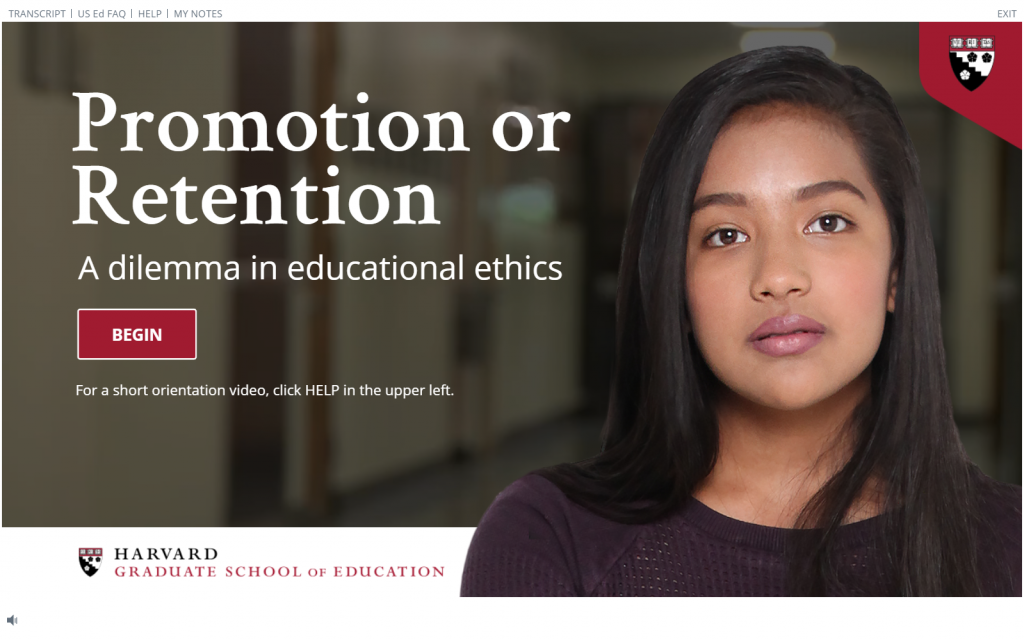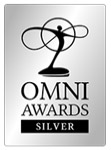 Fall 2019 OMNI Silver Award Winner
Education Category, Silver Level
Client: Harvard Graduate School of Education
Project: Promotion or Retention Educational Ethics Case
"Promotion vs. Retention" is a novel multimedia case study designed to help teachers, school administrators, guidance counselors, and students in education and in philosophy grapple with key concepts and dilemmas in educational ethics. Users are responsible for deciding whether "Ada," a fictitious over-age but underachieving 8th grader, should be retained in 8th grade, promoted to 9th grade, or sent to an alternative school. To make the decision, users examine Ada's school records and written work, review information about her classmates and school district, encounter wisdom from the field, assess relevant research, and participate directly in a simulated teacher meeting. Users also record their reflections in a personalized journal. Users are actively engaged in the case throughout: selecting a role, sorting and explaining and revisiting their ethical values, choosing pathways for further inquiry, reflecting on the diverse views and information they encounter, and making interim and final decisions about Ada's future. The resource can be used in a fully online or blended format, and can be completed either asynchronously or synchronously, individually or in groups, and either as a stand-alone learning experience or as a lead-in to group discussion.
The primary audience is adult learners with backgrounds in education and the social sciences — teachers, school principals, district leaders and administrators, guidance counselors, and staff who work in support roles in education, such as counselors. A significant secondary audience is undergraduate and graduate students who are training for teaching, school and district leadership, counseling, and other educational roles. Some learners may be international, may have disabilities, and may be non-native English speakers.
"Promotion or Retention" is a collaborative project led by Professor Meira Levinson at the Harvard Graduate School of Education (HGSE), expanding on her highly acclaimed work in Dilemmas of Educational Ethics (Harvard Education Press, 2016) and JusticeinSchools.org. The project design process exemplifies the same principles of inclusivity, perspective-taking, and building on wisdom in the field (not just the ivory tower) as are promoted in the program itself. Project contributors include a diverse array of high school students, undergraduates, masters and doctoral students, urban teachers, international educators, learning designers, software developers, videographers, and others. Illumina Interactive Learning has also been a key partner in this work.