6 Tips for Helping Your SME Make Their Best Contribution to Your E-learning Project
As an instructional designer or course developer, you know the importance of identifying the right objectives to support your topic. No matter what the topic or learning objectives, though, every e-learning course actually has the same purpose: to convey knowledge to an audience of learners. The steward of that knowledge is the subject matter expert, or SME. In fact, no training could be created without SMEs to supply the content, provide insight into what learners need, and often review the work of designers and developers. It's no wonder that your SMEs are so crucial to the success of every course you develop.
It's well worth the time and effort to examine your relationship with SMEs. How are you receiving the information you need to create a good course? What is working well? Is there room for improvement? Here are six tips on how to work with SMEs effectively and productively.
1. Commit to a strong relationship.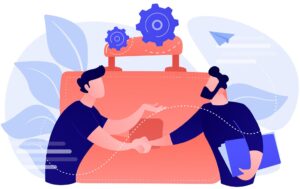 At the most fundamental level, the connection between you and your SME is simply a relationship. The principles of any good relationship apply, and the first principle is listening. Listening to your SME will tell you what you need to know to design your course, but it will reveal much more than that.
By listening, you will learn about that person's likes and dislikes, their experiences on past training efforts, and how they prefer to communicate. Listening also fosters trust and respect, which will support both of you if the project hits a snag.
When vendors and clients approach projects with an "us and them" mentality, it can affect the final product. Instead, aim for successful collaboration by committing to a strong relationship with your SMEs from start to finish.
2. Try to identify all SMEs up front.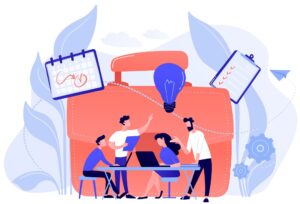 At the start of every project, your SME or SMEs are usually introduced to you in a kick-off meeting, or it may conceivably be someone you've worked with in the past. The question is whether these are the only SMEs who are going to get involved in the project over time.
Ask whether there are other subject matter stakeholders who might be brought into the process later. For example, is there someone in higher management who may want to contribute content or provide an interview to the instructional designer? Will departments such as marketing or legal need to weigh in on language? Also, if some parts of the course's subject or content are still being developed or revised, the SME may need other people's participation to get these remaining aspects worked out.
Your client may need a reminder to involve all relevant parties in the content development process early. Otherwise, the project can get derailed when these people are consulted late in the game and have differing agendas and opinions. This is always frustrating for you as the course developer, and it also can cause the SME you've been working with to feel disempowered.
3. Establish responsibilities.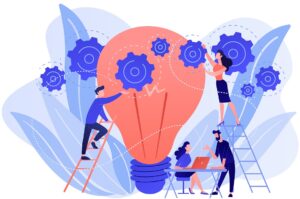 Make sure that you understand what your responsibilities are on the project and that your SME understands theirs. Will they be providing existing content and then allowing you to organize and massage it for delivery via e-learning? Or will the SME actually be writing storyboards and creating activities, relying on you as more of an advisor or consultant? Usually, everyone's responsibilities have been set down in a statement of work or project description before a project starts. Even so, roles and responsibilities can morph during content development.
Keep in mind that this project might feel overwhelming to your SME, especially at the beginning. Most likely, they are doing a full-time job in addition to working with you. They will appreciate knowing the project parameters, exactly what is expected of them – and when – and specifically what you are going to do for them.
Once roles and responsibilities are established, don't veer from them without discussing the matter with the entire team.
4. Create clear channels of communication.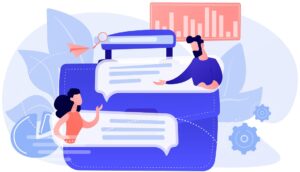 It's always best to have direct access to your SME so that you can communicate one-on-one, rather than through a third party (such as a project manager). Once this is agreed upon, ask the SME how they like to communicate. Do they prefer email or to connect spontaneously via an instant messaging tool? Would they rather set up phone calls or video meetings? No matter which way you like to communicate, adapt to their preferred method.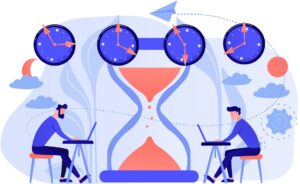 It's a good idea to establish a weekly touch-point meeting with your SME during the phase of the project when you'll be working with them. This will provide a regular opportunity for both of you to ask and answer questions and discuss ideas. It also will lessen the number of times you'll have to reach out to them on an unanticipated basis.
Establish clear channels of communication. Then keep them open throughout the project. Good communication facilitates good relationships.
5. Gather—or help them identify—all the content they have to give.
Because your SME is an expert, it's common for them to give you quite a bit of content at the start of a project. The content can take many forms: slide decks, handouts from instructor-led courses, videos, white papers, and more. This "content dump" can feel overwhelming to the instructional designer, but it's important to remember that the SME has lived and breathed this subject matter for months or years. They may be too close to it to distinguish what is essential for the learner (as opposed to "nice to know") to support the objectives of the course you're developing.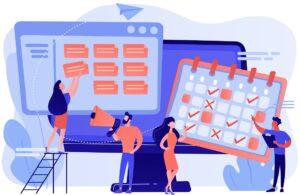 This is where listening is once again important. Rather than trying to rule out any sources of content too early in the process, allow your SME to hand over all their materials. Don't jump the gun and try to analyze the raw content until the SME is satisfied that they've given you everything they have. You will have the opportunity to review, evaluate, and organize all the sources they provide before you create your first deliverable.
There are also times when your SME may not have enough content to create the e-learning course they have in mind. In this case, set up a time to meet. Have them tell you the objectives of the training (even if you already know what they are). For each objective, prompt them to think of sources of content they haven't yet considered. Often, the SME will remember a previous presentation you can review or a person they've worked with who may be a source of information.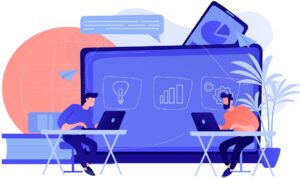 When the course will present all new material that only exists in the mind of the SME, set up a time to talk through everything they know about the subject. Be prepared to spend two-to-three hours, and make sure to record the meeting, whether it's virtual or in person. Try not to get distracted with course design at this point. Just listen to your SME and gather your content.
6. Provide a deliverable early.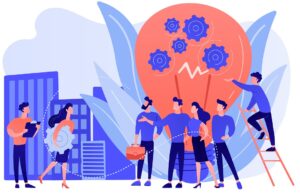 One of the best things you can do for your SME is to relieve them of the burden of organizing their own content. Once you've reviewed and digested all that they've provided, build in time to work on an initial deliverable.
This initial deliverable will enhance your relationship with your SME by:
Engendering trust as the SME witnesses your grasp of their content and starts to understand what you can do for them
Giving your SME the relief of knowing that their content has been transformed into something tangible that they can respond to
Warding off the "analysis paralysis" that can result from keeping content in raw form for too long
The early deliverable might be a content outline or design document. Depending on the needs and timeline of the project, it is sometimes best to start by creating an actual storyboard. Either way, the goal is to help your SME by organizing their content into a flow that covers all learning objectives.
Conclusion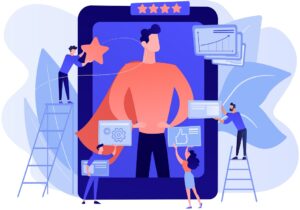 SMEs are vital to the creation of your e-learning course. Help them make their contribution by establishing responsibilities, creating clear channels of communication, gathering all sources of content, and creating a tangible early deliverable. Remember to listen. Build a strong relationship based on trust, and you will find that working with your SME is one of the most rewarding aspects of the e-learning development process.